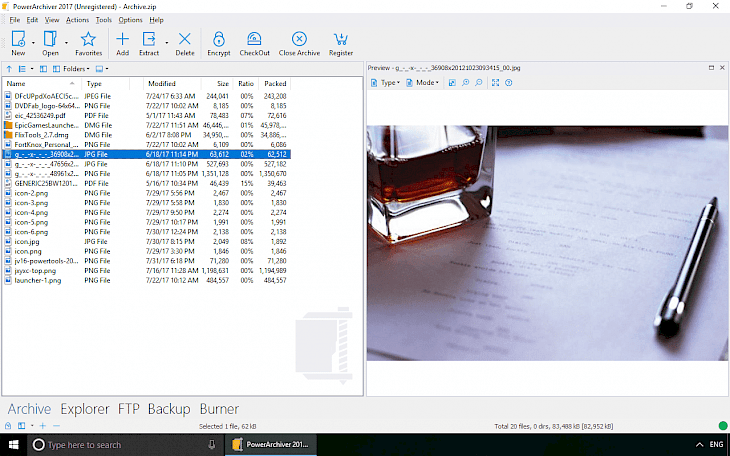 Download PowerArchiver
PowerArchiver offers read and write support for ZIP, ZIPX, 7-ZIP, CAB, LHA (LZH), TAR, GZIP, BZIP2, ISO (ISO9660 and UDF – PRO only), BH, XXE, UUE, yENC, and MIME (Base 64). App allows you to efficiently manage your files on your hard drive, FTP account, or service in the cloud.
With PowerArchiver you can easily preview archives, images, text and many other file types directly in PowerArchiver without having to open archive or file. The Preview feature works both while browsing hard drives and inside archives, with full support for WLX plug-ins.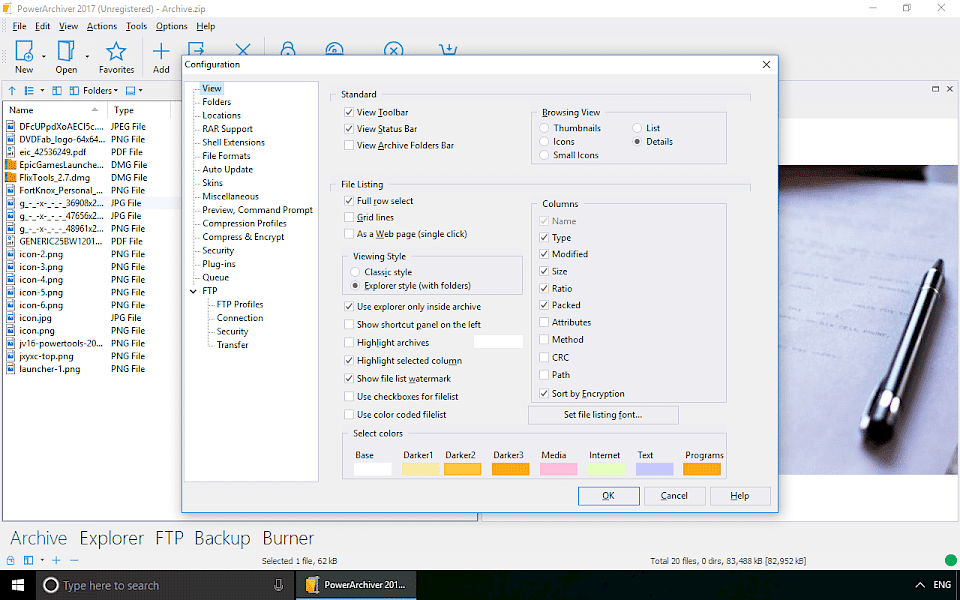 PowerArchiver can also convert files among supported formats, encode/decode files in UU, XX, MIME and yENC formats, repair broken ZIP archives with one simple operation, split ZIP files into multivolumes, and also merge multivolumes into a single ZIP archive, batch compress thousands of files into separate archives, extract thousands of archives at the same time and create SFX files from ZIP, 7-Zip, CAB and PAE archives via the "Make SFX" feature or with the easy-to-use SFX Wizard.
App has also compression profiles that store frequently used compression settings. You can select a compression profile when performing operations in PowerArchiver and save considerable time.
You might also like