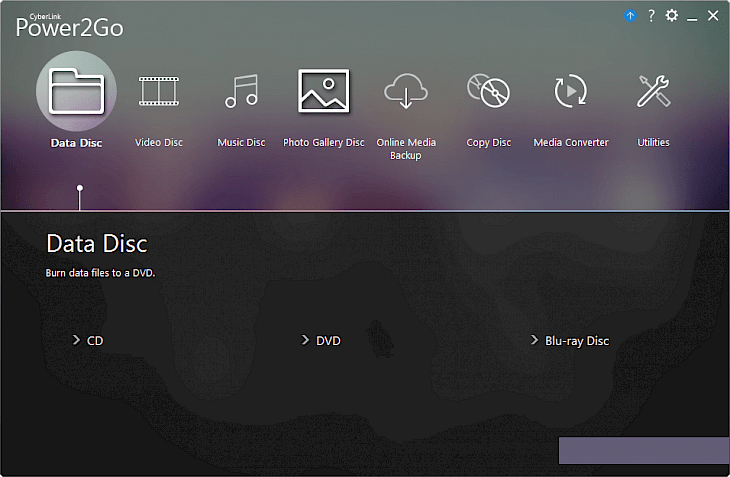 Download Power2Go Essential
In this era of digitalization, technical development is enhancing at a rapid rate. Pen drive takes the place of hard disc, and online streaming platforms are getting popularized. Software is designed and developed to make daily activities more manageable and convenient. Power2Go Essential is one such software developed by CyberLink that helps you get rid of the CDs and other hard discs.
Power2Go Essentials is a media conversion software that allowed you to convert your media files in any format. You can convert any video, song, or movie in any format and for any device of your choice.
FEATURES
This software allows you to convert the media files in your convenient format and once done the file will automatically save on your system or device.

You can directly save any video or picture from any social networking platform, including Facebook, YouTube, and Vimeo on your system without any restriction.

Power2Go Essential provides a creative and fascinated library to its users. It will help them to organized their media files effectively.

This excellent software provides Multi-language support in more than 14 International Languages.
MINIMUM SYSTEM REQUIREMENT FOR POWER2GO ESSENTIALS
Before installing Power2Go Essential on your system, make sure that your system should meet the following system requirement
Operating system: Windows 10, 8, 7

Processor: Intel Celeron, Intel Core, or later

2 GB of RAM

Screen Resolution: 1024 x 768
How to download Power2Go Essential on Windows?
Nowadays, CDs are not getting used much. You can install this software on your Windows operating system and enjoy your favorite movies or videos without tangling and in just a few clicks. You will need to follow the steps explained below to use Power2Go Essential on your PC.
Step 1: Make sure that you have checked the supported window platform before downloading this software.
Step 2: Click on the download button to start downloading the setup or .exe file of this software.
Step 3: Once you have downloaded the setup file, follow the step-by-step guidelines and instructions to run this software on your system.
Step 4: After following all the steps, click on finish, and now you can use this user-friendly software to organize your media files folder.
No additional requirement is required to use this software on your operating system. Power2Go essentially will provide a 15-days trial version to its users. After completion of this period, you can use this software, but you can access only limited features.
You can use a wide range of features and tools offered by this enormous software to convert and securely burn and backup your personal data and the data available on other social or digital platforms.
You might also like