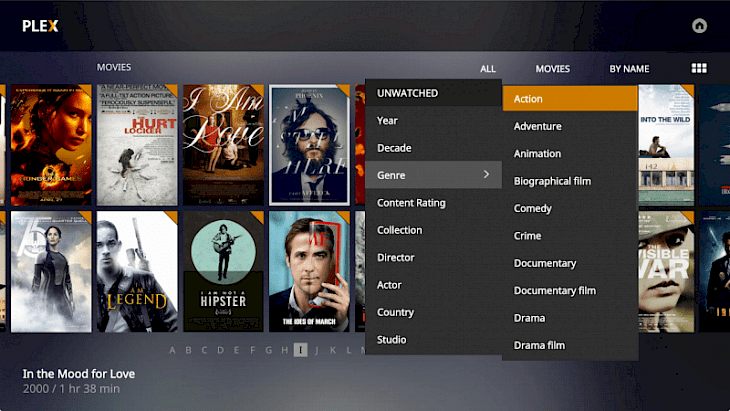 Download Plex Home Theatre
The very core of our media consumption is changing aggressively, all thanks to the online media forums that are making life simpler, more comfortable, and much better. We can get all the latest TV shows, movies, and much more with a single click of a button through these platforms. Though there are several options, you might want to have your very own place where you can watch all your favorite TV shows, movies, and other multimedia content.
However, there is no such site that allows you to do so. Suppose you have all the necessary multimedia content on your computer and want to stream that elsewhere. In that case, it's possible through one definitive application that we have discussed in detail below.
What is the Plex Home Theater?
Plex home theater is a software that lets users create their personalized movie server on your computer. It enables you to access all the multimedia content that you might have stored in your computer to be streamed on other devices anywhere across the world. It's quite a handy tool when you feel like watching your favorite TV shows when you have them on your computer. The application is free to use, but you will have to pay a subscription fee if you want further additional features.
Key Features of the Software
The software comprises a robust user interface that segregates all your movie collections into different genres and ensures that you get the best experience possible in knowing what movie to watch. Also, the movies have a cover image and a short description taken from the internet, or you can manually enter it to give it a better user interface.
Connect multiple devices, create your server of movies, play various media content, and much more. It's your one-stop-shop solution of watching any movie for free as long as you have the movie downloaded onto your server (computer or any other personal device) and keep it running for another device to take exclusive use of.
The application is free but requires a subscription if you wish to stream content onto any gaming consoles such as Xbox or PlayStation. Even the limit of movies that you can store is limited. With premium, it unlocks all fully-fledged services extensively.
Minimum System Requirements
CPU – 2GB or more

Storage – 2GB or more

CPU – 2GHz processor or higher

OS – Windows 7 or higher

Network – 10MBps or higher bandwidth connection speeds
How to Download and Install it on PC
Get the latest version of the software
Though the software might not be available, you can get it from other third-party sites that give you the last updated version.
Once downloaded, setup the software installer from the downloaded contents and install it.
After installing it, load the application, sign in, and create the movies you wish to stream. Set it up according to your preference and have a streamlined multimedia experience on different platforms.
You might also like