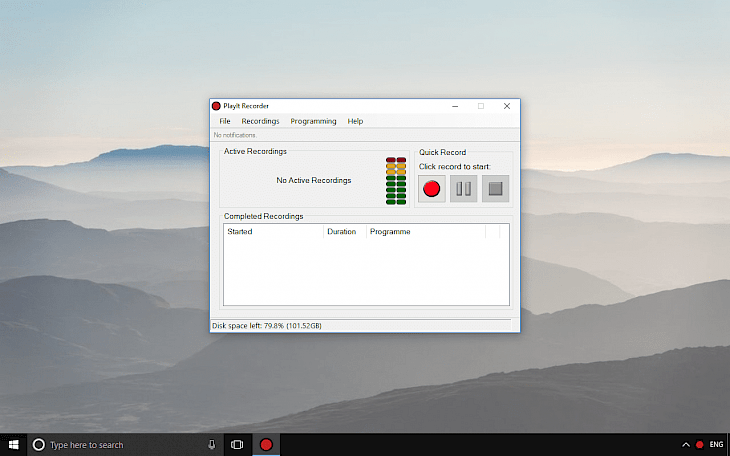 Download PlayIt Recorder
PlayIt Recorder is a free tool to record sound and save audio tracks to WAV or MP3 format. The program allows you to capture any audio source coming from a microphone or device connected to the line-in. You can download PlayIt Recorder for free.
PlayIt Recorder offers a built-in scheduler that allows you to plan every recording. The user can define under what days and what time the application will automatically start audio recordings. Playit Recorder is available from the system tray. By default, the software saves the audio track to lossless WAV format. If needed you can also choose the MP3 format from the settings window. Playit Recorder can record one-time up to 3 hours of footage in case of using the MP3 format. This limit is forced by the MP3 encoder.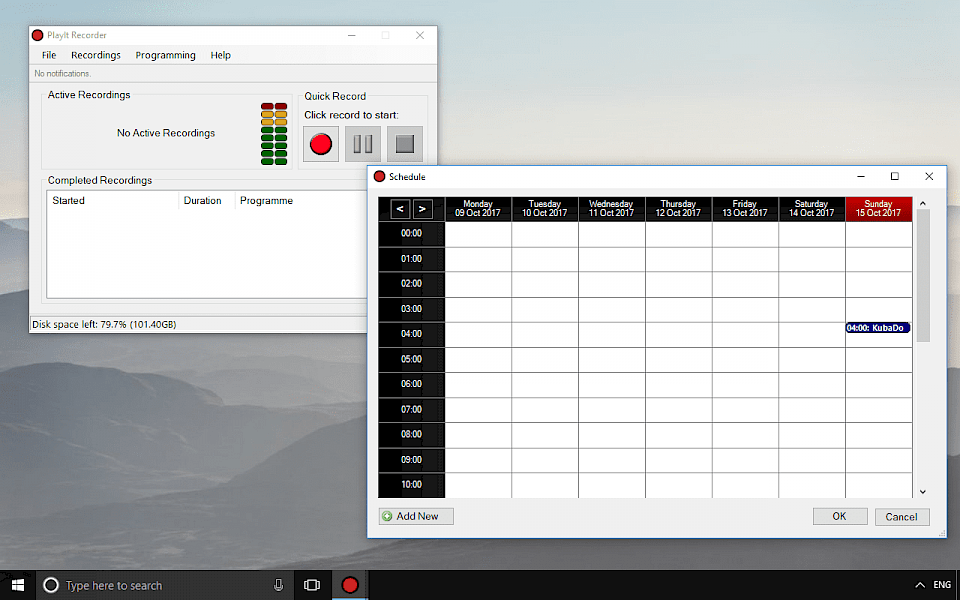 Recorder Playit also offers the option to create a file-naming scheme (year, time, name), select a track record, and define period after the old recordings will be deleted automatically. To use PlayIt Recorder, you will need to create a free account. When you first run the software product you will be asked to register your computer using your account credentials (an internet connection will be required).
You might also like