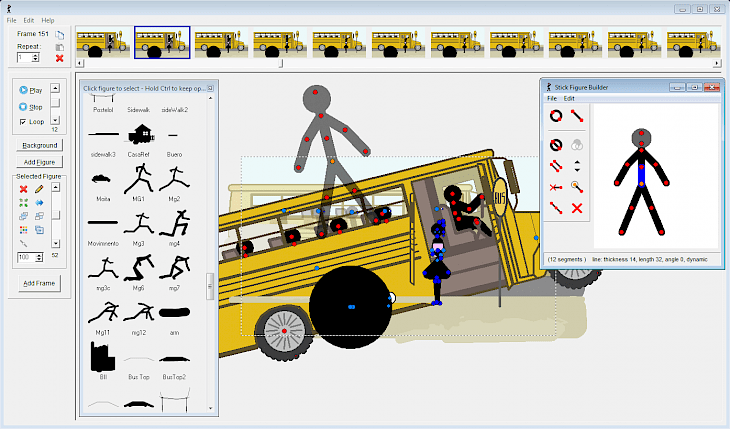 Download Pivot Animator
Developing animations might seem easy, but then it's all thanks to the software that makes the experience straightforward. Ever since the technology boom that has occurred in a few years, things have rapidly changed to make tasks easier without the burden of being difficult and complicated. Such software has evolved dramatically and does a compelling job of turning the imagination of users into reality.
However, not all software is designed in such a manner where it lets the user have complete freedom of animations. But there are a few simple platforms that let users explore the world of animations by starting from a 2D orientation. Check it out.
What is a Pivot Animator?
Pivot animator is an animation software that lets the user's creations animations and more through a 2D orientation that creates exciting videos and more. The reason why it's acclaimed in popularity is the controls that it offers in getting the necessary animations right with a few strokes of the keys. Remember stick cricket? Well, that's the type of similar animations that you can get out of the software, and it's free of charge.
Key Features of the Software
The controls are quite impressive, where it lets users try out a magnitude of different things. It's more like there is a lot of freedom where you can mirror specific animations, crop, edit, create animations with certain points, color changers, and much more. Moreover, exporting the files in any format is possible as well. Let it a picture or GIF; it's all possible.
Creating the animation is entirely based on a timeline that helps in getting the most out of the program. The user can alter this timeline and create animations of their choices.
Based on the lines drawn to create a figure, multiple things can be created and animated according to the user's preferences.
Minimum System Requirements
OS – Windows 7 or higher

CPU – Core 2 Duo or higher

RAM – 2GB or higher

Storage – 200MB or higher
How to Download and Install it on PC
The installer is available on plenty of sites that still host such software. Search for the software that is compatible with your system and download it.
Install the software by opening the installer from the downloaded installation files.
Enjoy using the software with your preference to get a wholesome take on the entire animation process.
You might also like