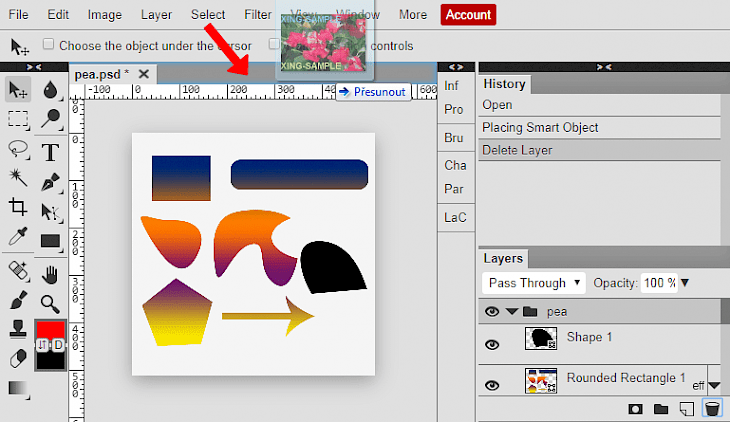 Download Photopea
Photo editing is never an easy thing to do. There are so many things involved, such as textures, contrast, brightness, filter application, and much more. However, dedicated applications let users customize their photos according to their preferences; there are free alternatives to try out. Today, we have one such free online photo editing software that you can try out, which is also used by professionals to some extent. Check it out.
What is Photopea?
Photo pea is a powerful free online photo editing tool that works in both vector and raster. The online tool can carry out the most basic editing services such as cropping, rotating of images, alignment, etc. to the most advanced features such as illustration creations, photograph processing, and more. It works with many different tools that users can use to get the best editing experience possible. The application works with sRGB and 8-bit color depth for the optimal photo editing experience.
Key Features of Photopea
The editing tool is entirely online and doesn't require any internet connection as well. You can load the site and disconnect the internet connection and still work on your edits.
The tool allows users to have a seamless editing experience. All of which is carried out through its massive incorporation of editing tools such as brushing, layer creation, sRGB exports, final rending of the mage, and much more.
The editing tool is free of charge without the need for any payment whatsoever.
Minimum System Requirements
CPU – Intel core i5.

OS – Windows 7 or higher.

RAM – 8GB or more.
How to Download and Install Photopea on PC
There is no installer present of photo pea. You can head to the website and directly use the tool online.
You might also like