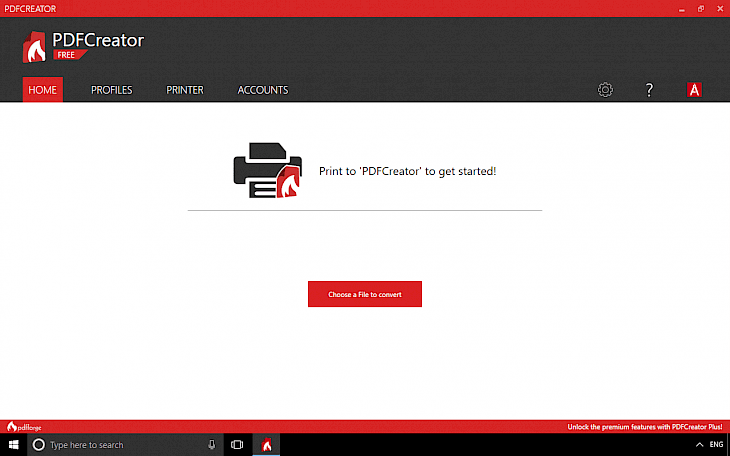 Download PDFCreator
PDFCreator is a free application that allows you to convert any document to PDF. The program is available as a virtual printer when you select Print option from any application. You can download this software for Windows only.
Among the most important functions of the program we find the ability to convert files to PDF, PNG, JPEG and TIF, document encryption with AES 128 bit and securing access to the file with a password, the system digitally sign documents to archive documents in PDF / A, joining multiple files into one document and much more.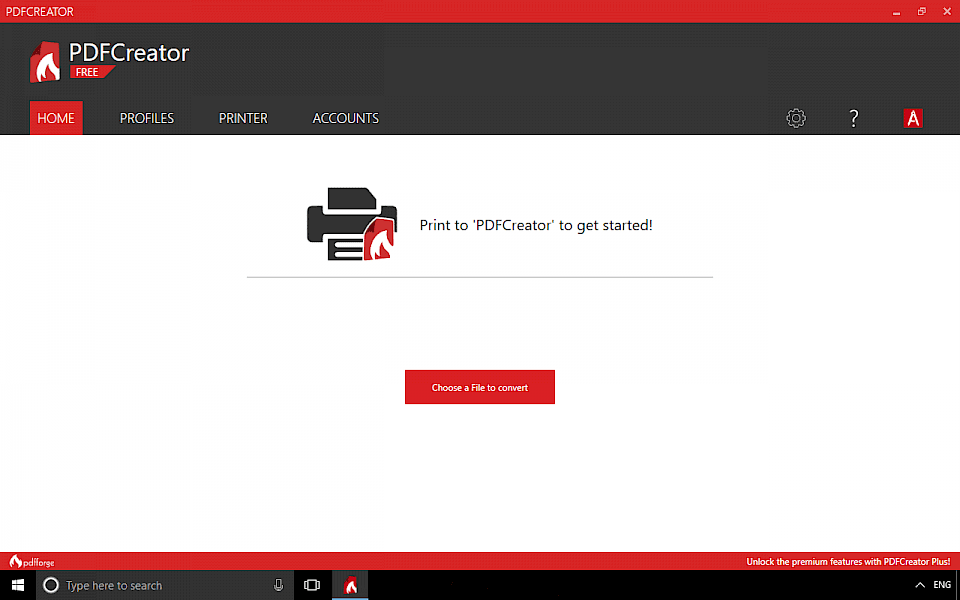 PDFCreator also comes with support for action and scripts. With them, you can add files to print the document cover, send files to FTP servers, attach files to e-mail or run your own scripts using the COM interface.
The program also allows you to add so-called documents. tookenów responsible for displaying the values as name, current date, time, etc.
PDFCreator also offers the possibility to create multiple printer profiles with predefined settings. Prepared by user configurations print documents provide quick access for file storage.
The first change we can see in PDFCreator 3 is a new logo. For pdfforge company this is a big step since the logo is well-known all over the world.
That's why the company did not fully discard the logo integrating the PDFCreator flame. Nonetheless, the new logo shows even better that PDFCreator is made for digital documents.
Next change that we can see is a completely new home screen with new interface in PDFCreator 3.0. pdfforge improved the structure and re-arranged tabs with the objective to ensure a user-friendly interaction and help you to get started as quickly as possible.
Where in the past the devision in "Application Settings" and "Profile Settings" might have been confusing for some users, now there is a clear horizontal navigation bar which is composed of the most important options such as Home, Profiles, Printers, Accounts, Settings and Help.
The Profile section is designed to define specific settings as a profile. The settings are now grouped by meaning (i.e. Convert, Modify, Send) to be aligned with the way PDFCreator is processing the document. The settings of the former "Actions" tab are integrated there as well.
The new arrangement allows the user to make the desired settings in the most useful and logical order.
Changes include also new Accounts option in main navigation. It's the central place for accounts like Dropbox, FTP, SMTP, HTTP, Time Server. Once an account is configured it is available for all workflows.
You might also like