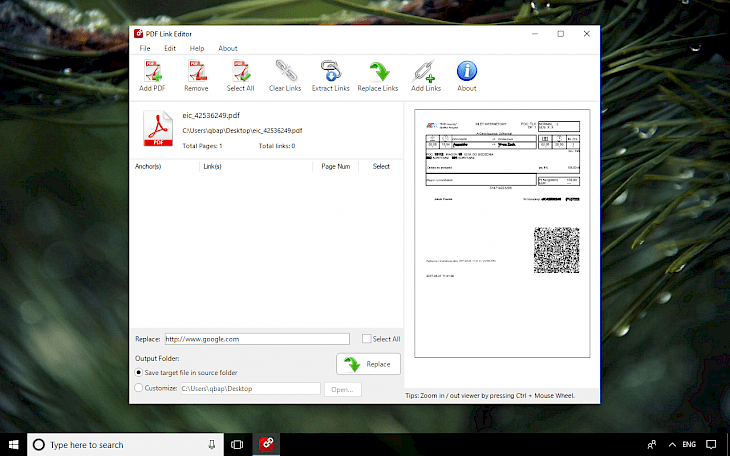 Download PDF Link Editor
With PDF Link Editor you can easily edit, add, replace, remove and extract PDF links in batch mode from any PDF document. The all-in-one software can replace hundreds of PDF document hyperlinks in just One Click.
You can use PDF Link Editor to add or insert PDF hyperlinks, clear or extract all hyperlinks from PDF files, and most of all it is compatible with all Adobe PDF versions. PDF Link Editor offers you the possibilities to edit, replace, clear or extract links in one PDF document. Open any PDF document and the software will display all links and anchors in a Gridview. PDF Link Editor can list hyperlink orderly after you have added the PDF file. You can manage all links and anchors from the interface.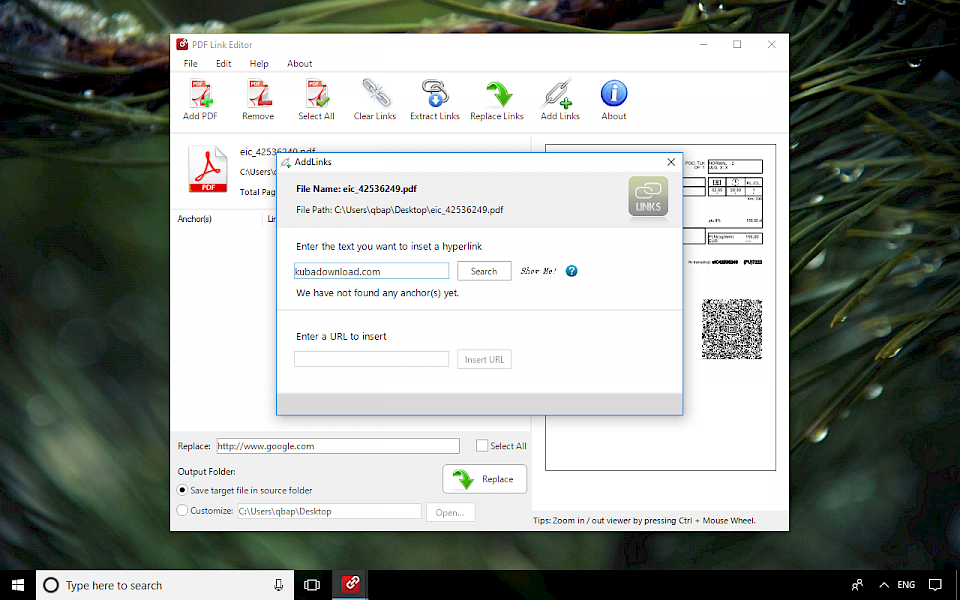 Select the desired links, enter the link you want to change, and click one button and this tool will export the PDF with all links changed. This is how simple it is to work with hyperlinks using PDF Link Editor. The software will search and mark every anchor you want and insert the URL you have input in the text box. PDF Link Editor offers a fast engine, that will complete the process fast. Add your PDF file, click the "Clear links" or "Extract links" and then set the target folder to export a new PDF.
You might also like