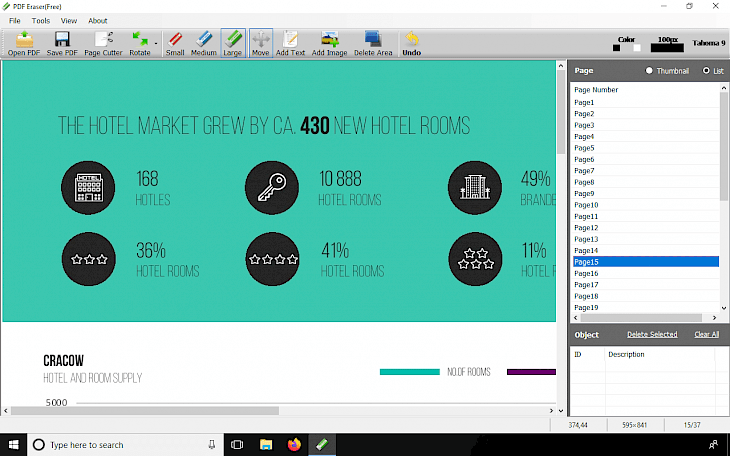 Download PDF Eraser
PDF Eraser is one of the easiest software to edit and modify PDF files on Windows. Remove text, images, logos and all unnecessary objects from PDF files. Moreover, after you download PDF Eraser you can also add text and place images in PDF documents. The free version adds a watermark to all saved PDFs.
Deleting unwanted information from PDF documents is the first and foremost feature of PDF Eraser, but in addition to it, you can also customize your PDF pages by adding objects like images, tags, logos, testimonials and many more to get the desired output in your final PDF file according to your wish.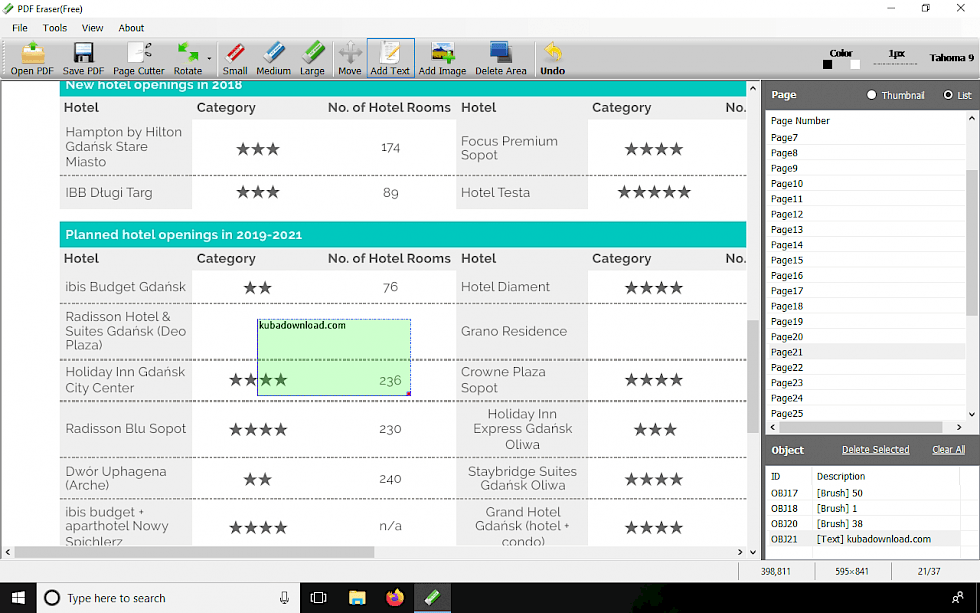 PDF Eraser offers access to tools like PDF Page Cutter to remove unwanted pages from a set of documents. When you have a load of scanned PDF documents, this tool can be really useful to clean up your document. In case of repetitions and other irrelevant occurrences.
Moreover, rote PDF pages to the correct orientation, use eraser brush to remove any object from the document, add text (select color, font, and size), delete permanently selected area after save or add image in popular formats including JPG, BMP, GIF, or PNG.
Every action of modifying PDF document is saved as an object. When you will select an object from the list you can use the move tool to change its location. There is also available an option to delete objects from the document by clicking on delete selection. Only Windows version is available.
PDF Eraser supports PDF documents with multiple pages (thumbnail or list. view). The undo feature allows you to quickly delete the last added object. Of curse, the app can be used as a PDF viewer.
PDF Eraser is one of my favorite tools to edit PDF files quickly. If my PDF document contains unwanted text or images, I can use PDF Eraser to delete them and save the document to a new PDF file. PDF Eraser Free adds a watermark to all saved PDFs. If you need the software for commercial purposes the developer offers a Pro version that doesn't add a watermark to documents. The software is also really handy to add text or images to PDF files. All available tools are very simple to use and you can access them from app toolbar.
You might also like