PCDJ DEX download for Windows, Mac.
Category: Audio players
Version: 3.13.0.6
Last update: Sep 9, 2019
OS: Windows, Mac
License: demo
What is PCDJ DEX?
PCDJ DEX 3.11 is a music player for mixing sounds and music on your computer. The application supports most popular file formats including MP3, M4A, WAV, AIFF, OGG, MPEG, AVI, MOV, FLV, MKV, WMV and FLAC.
The player is equipped with a powerful manager that stores music files, video clips and songs karaoke, equalizers, filters for the use of sound effects, option to monitor the main signal and automatically level out the volume of songs, automatic mixing and much more. PCDJ DEX 3 also allows the installation of additional VST plug-expanding possibilities of the program.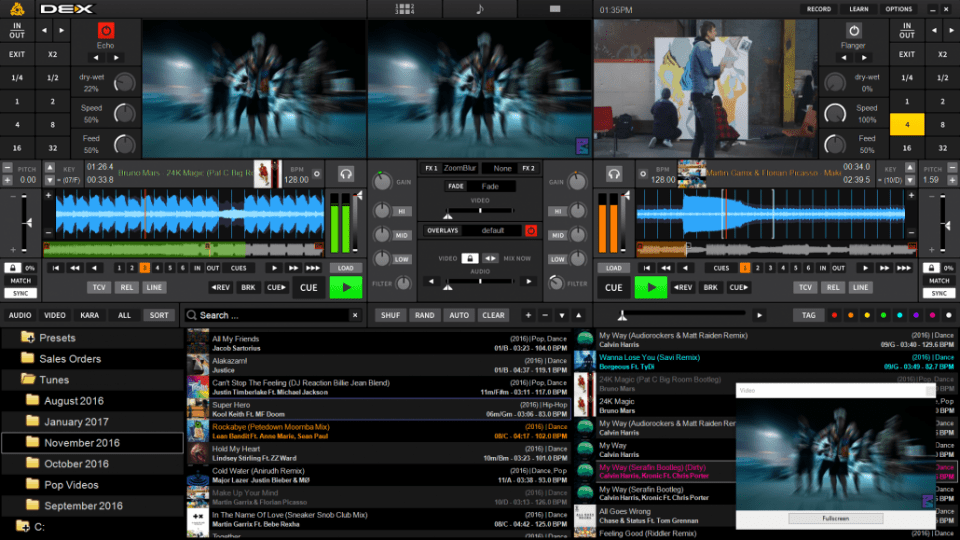 One of the most interesting features offered by the program is Beat Skip, which helps skipped after track without falling out of rhythm. In addition, PCDJ DEX allows you to record mixes to MP3, WAV or AIFF, simulating the operation of a vinyl album, import your iTunes library offers support for Karaoke CDG files, downloading songs into RAM and much more.
PCDJ DEX offers the possibility of cooperation with more than 65 controllers for DJs including leading companies like Pioneer, Numark, Denon DJ, American Audio and Vestax. The program PCDJ DEX is available in the demo and after 30 minutes the test is automatically turned off.