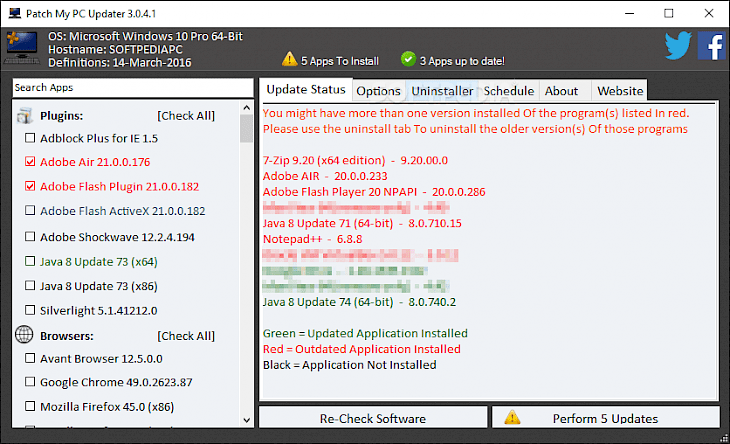 Download Patch My PC
Updating applications on a computer is never an easy task. Though the updates might be released periodically, the majority of applications fail to get these important updates that help them perform better. However, if you're someone that is looking to update almost of the apps on your computer under on application, we have something for your right here.
What is Patch My PC?
Patch my PC is a software that lets the user update their application on the go. It helps update over 300+ applications for free and ensures that users are updated with the latest and greatest of what each application has to provide. Also, the application doesn't need to be installed. The application is exclusively available for the Windows platform.
Key Features of Patch My PC
The application saves time for the user, and it does all the job in finding necessary updates for your applications and updating them to the latest standards.
All of the applications receive updates if they are not updated. It ensures that they stay safe from any malware threat and keep the system running adequately and safely.
There is no need for installing the application as you can double click on the downloaded program and start using it. The entire application is less than 2MB in size.
Minimum System Requirements
OS – Windows 7 or higher

RAM – 1GB or higher

Storage – 10MB or higher
How to Download and Install Patch My PC on PC
Get the application for either its official site or any of the multiple third-party sites that host the software. Download the necessary version.
Once downloaded, then start using it as there is no installation required. Open the ".exe" files and start using the application effortlessly.
You might also like