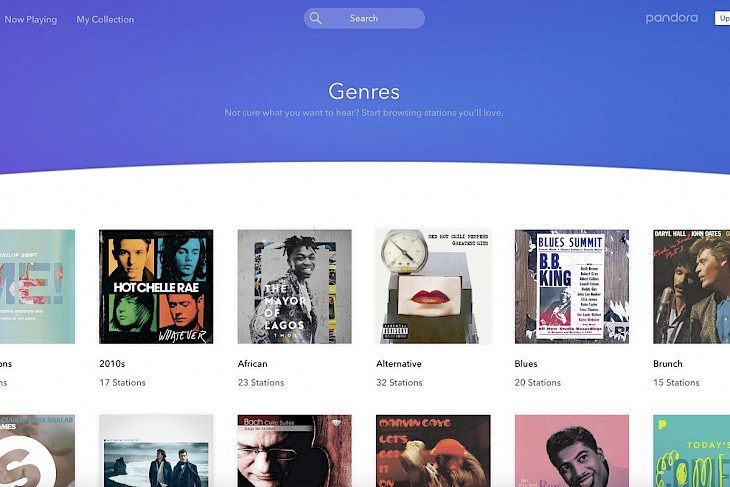 Download Pandora
Do you love listening to the radio? With an ad-free and on-demand strategy for exploring new music, Pandora is your one-stop destination for tuning in to the hundreds of free radio stations.
Established over the last two decades at a rapid rate, this service was able to grow to serve more than 70 million monthly users worldwide and collect about 70 percent of the radio streaming share in 2014. Since then, Pandora has grown further, spread out of the United States to reach more international locations, developed its own in-app voice assistant, and unveiled a brand-new Pandora Stories service in early 2019 that is intended to be a revolutionary new artist marketing tool.
With the app, anyone can easily stream hundreds of radio stations dedicated to any music genre imaginable, create their own custom music playlists, monitor their listening experience quickly, and easily discover new songs and artists.
Features of Pandora
Pandora provides two premium levels of usage, the Premium that unlocks ad-free listening, customizable playlists, unlimited skips, and advanced sharing tools for users who want the ultimate experience of listening to streaming music. At the same time, Pandora Plus adds more ad-free stations, custom station formation, and more.
The exclusive features of Pandora have been highlighted in the section below.
Multiple Platform Support
This free software is also available on the Xbox One console, where some exclusive game-friendly options are added, such as background playback support when gaming, simplified sound balance controls, and more.
One-Stop Music Shop
Pandora is our single destination for the exploration of radio, music, and song streaming, with hundreds of stations on the radio, a comprehensive library of musicians, help for playlists that are customized, and two optional service premium tiers.
Rich User Interface
With two main sections, the bottom bar with main song playback controls, and a wide central area for discovering new content and customizing your playlists, the app's interface is very intuitive and quick to use. Three primary tabs - Now Playing, My Album, and Browse - split the main interface, with an exhaustive list of playlist thumbnails, styles, artists, and songs. A single search feature is on top of the app and is always available. You can find Account and Preferences access in the top-right portion of the app.
Download and Install Pandora for Windows PC
You can download Pandora Radio for Windows 10 as an extensive archive that installs itself automatically on your PC when you press the 'Get' button in the Microsoft Store. Pandora can be enabled on ten different devices that have your account credentials, much like many other Windows 10 applications, allowing you to retain all your customizations, radio bookmarks, and playlists no matter which computer you are currently using.
It is important to remember that this software is only available in the English language, but anyone can easily use it because it features such a streamlined GUI.
Once the app is installed on your Windows PC, you can launch Pandora whenever you are in the mood for listening to cool songs over the radio and relaxing. Cheers!
You might also like