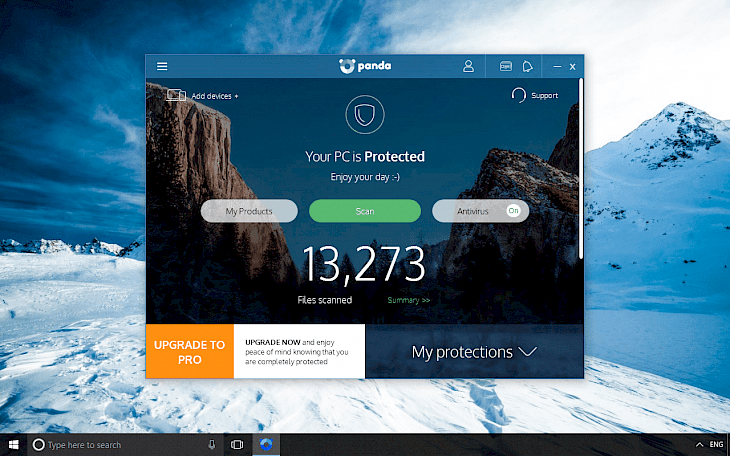 Download Panda Free Antivirus
Panda Free Antivirus 18 is a free version of anti-virus app providing system with basic protection from viruses, trojans or malware components. The program offers features such as a monitor processes, USB vaccine, and a module to create a rescue disk.
The program offers basic function to protect the system against all kinds of threats. Panda Free Antivirus is equipped with a fast scanner that analyzes launched processes and open files on the fly. The user can also select to scan files on demand. In the case of detecting threats Panda automatically moves infected files to quarantine module.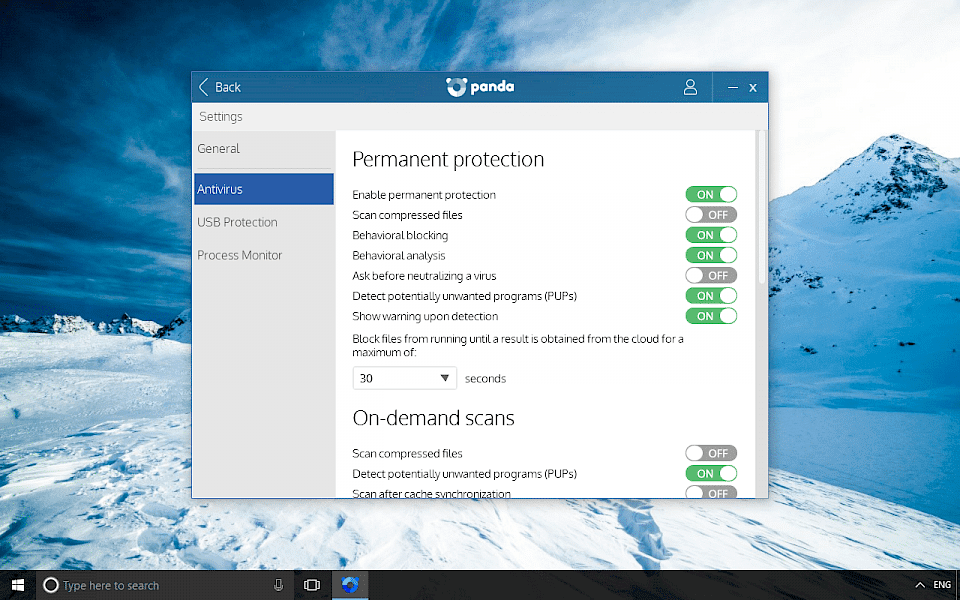 The free version of Panda Free Antivirus 2018 has also monitor the processes responsible for analyzing running applications and blocking malicious software, and a mechanism for creating a rescue disk which allows to remove viruses from an infected system. Features like firewall, WiFi network protection system or safe web browser available in paid versions.
You might also like