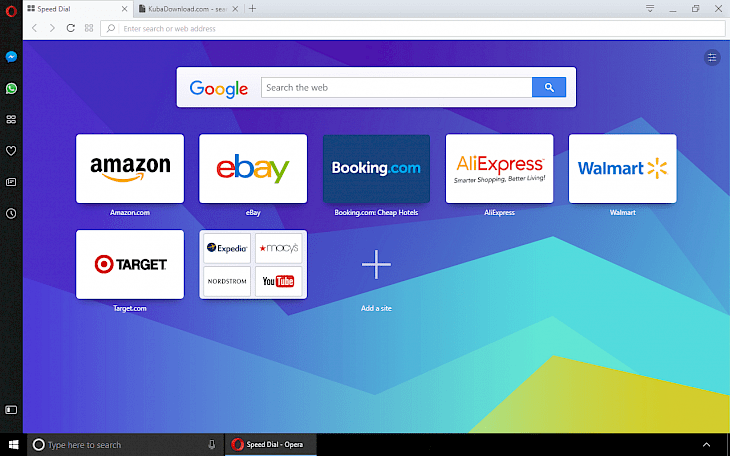 Opera Browser is a browser with built-in ad blocker and free VPN.
Opera is a web browser that offers features like support for bookmarks, download manager, support for extensions or Speed Dial that displays thumbnails of your favorite sites on the blank card. Opera Browser download for Windows 7.
The program is working on Blink browser engine that is also used in Google Chrome. It supports all the latest Web technologies including HTML5, CSS animations, JavaScript / ECMAScript, DOM, SVG, XML, XHTML, geolocation, orientation on mobile devices and GPU acceleration for the canvas.
Opera is the first major browser that can block ads for you without add-ons. According to tests, our built-in ad blocker makes content-rich web pages load in Opera up to 90% faster.
One of the unique features of the Norwegian browser is Opera Turbo. This technology allows the browser to load faster any web pages through the use of data compression and reducing the size of sites up to 80%.
All requests (except for HTTPS) are processed by Opera's servers and then sent to the user. The solution works well for slow internet connections and mobile devices. You can also access Facebook Messanger and Whatsapp from the sidebar.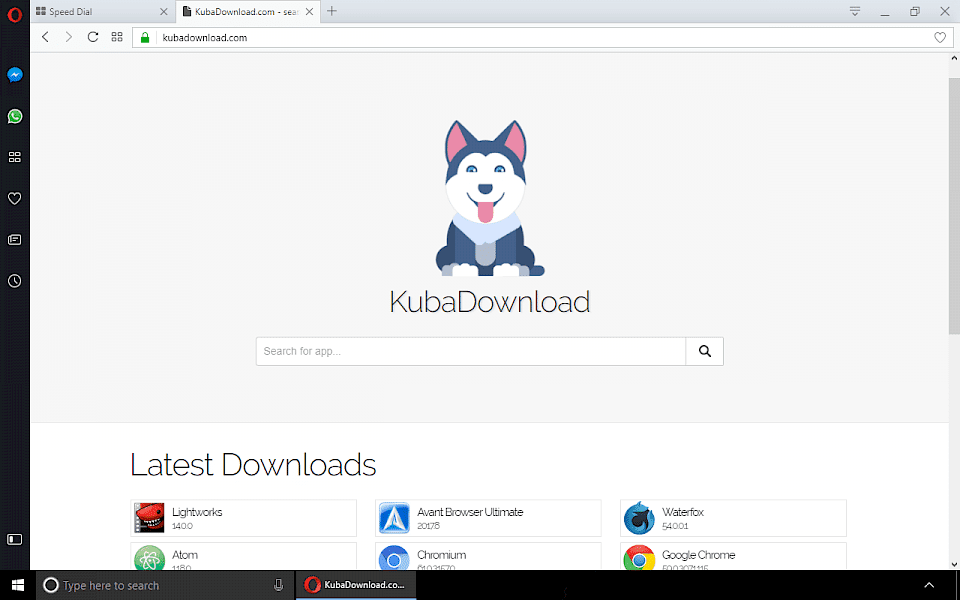 Features like visual bookmarks, tab cycling, and customizable shortcuts, keep you on track and save you time. Opera offers new video pop out feature - a floating, a moveable video frame that lets you keep browsing or work in other apps without missing any of the action.
Battery saver feature will help you browse longer and extends laptop battery life by up to 50%. Opera news feed allows you to read the news. You can add preferred news sources from all over the world.
Opera is also offering a built-in PDF viewer and a search engine displaying interesting content in the Discover section. To get more of Opera browser you can install additional extensions. Currently, Opera offers in the database over 1000 items.
Messengers in the sidebar
Opera is packed with full web versions of Facebook Messenger, VKontakte and WhatsApp available from Opera sidebar to the left of the browser. This feature provides a quick access to ongoing conversations while browsing the Internet.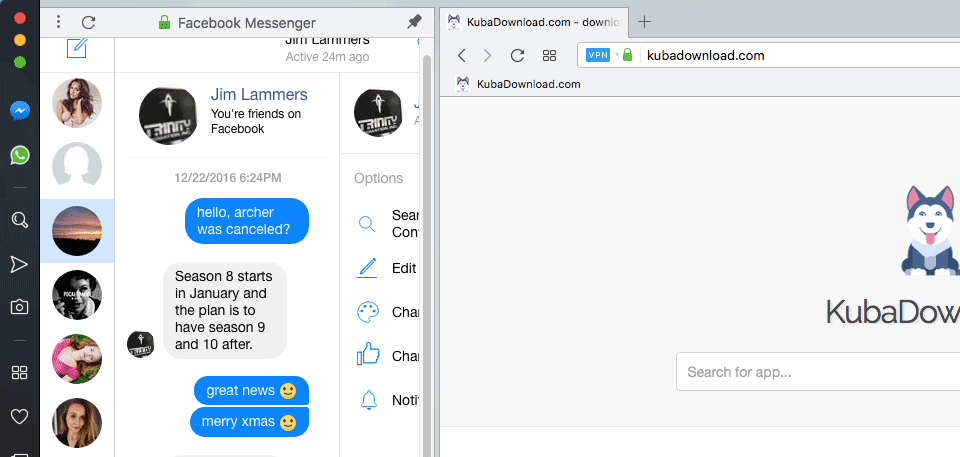 When you will download Opera, the browser will notify you directly in the browser when a new message arrives. You can mute or log out of the messenger from the three-dotted menu button above, or pin messages, so you can still chat while browsing.
Create, edit, and save Snapshot
Opera offers a snapshot feature that allows you to easily capture selected part of current web page. Opera's snapshot is packed with basic editing tools, where you can add arrows or use pencil tool to draw, blur or scribble out the price tag when discussing ideas for a gift, or add emojis to images.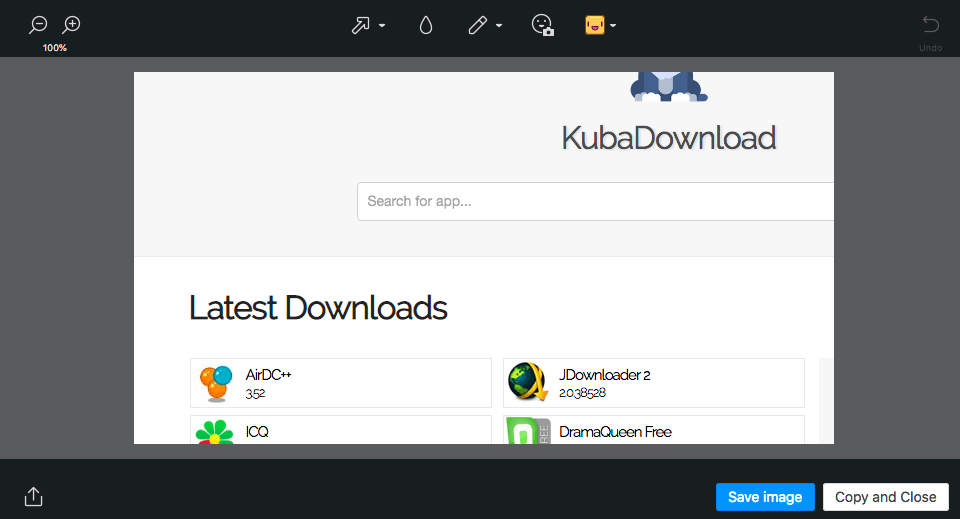 You can frame a selected area, or capture Full Screen. There is even an option to share edited images on social media.
Opera VR Player
Opera offers a built-in support for Oculus Rift, HTC Vive and other OpenVR-compatible devices playback. When you have these devices connected to your system, all you need to do is start a 360-degree video, for example from YouTube.
VR playback is ready immediately and you don't to activate the VR Player in Opera. This is the first browser to offer a direct playback system for your virtual reality headsets.
Instant Search
Press ALT + Space or click the button in the address bar, type a query, and get instant results using Opera Instant Search feature. When you open Instant Search, the current web page fades out. New search bar will appear and you can focus on your new search.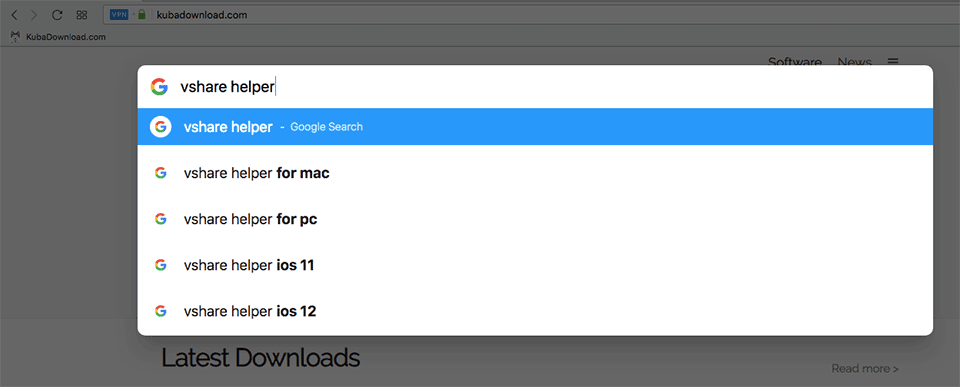 Moreover, Instant Search can be used also to jump between opened tabs.
Opera Flow
Flow is a platform where you can share links, videos, images and notes, that you want to access from your computer and phone.
Flow connects your Opera browser for desktop with Opera Touch, the mobile browser allowing you to have all shared data on all devices.
Ad blocker
Opera is packed with native ad blocker that will speed up any page displaying advertising. Opera's ad blocker is built right into the browser. You don't need to setup ad block, just turn on ad blocking in the browser settings.
Using Opera's native ad block you can also easily unblock ads on any website.
Moreover, you can run a speed benchmark for selected page to check how much quicker it loads with ad blocking on and how many ads were blocked.
Free VPN
If you will download Opera you will have access to a free integrated, unlimited VPN service, allowing you to hide your IP address will be replaced with a virtual one, making it harder for websites to track your location and identify your computer.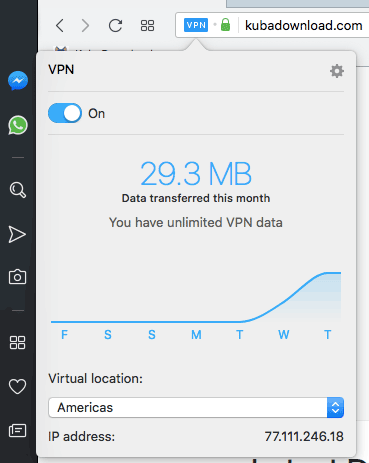 You can select a server in Europe, America, or Asia. Opera VPN can be used in a private browsing window as well.
Battery saver
Opera browser can extend your laptop battery life with unique battery saver feature. It extends your laptop battery life by up to an hour, letting you browse longer without a charger. Most of the Opera's power saving magic happens in the background.
For example, when the battery saver is on, it reduces activity in the background tabs, automatically pauses plug-ins you don't need and pauses browser theme animations until you can charge the laptop.
News Reader
In Opera's news reader, you can choose the sources you like across several categories and in different languages - latest news, sports, entertainment, and more.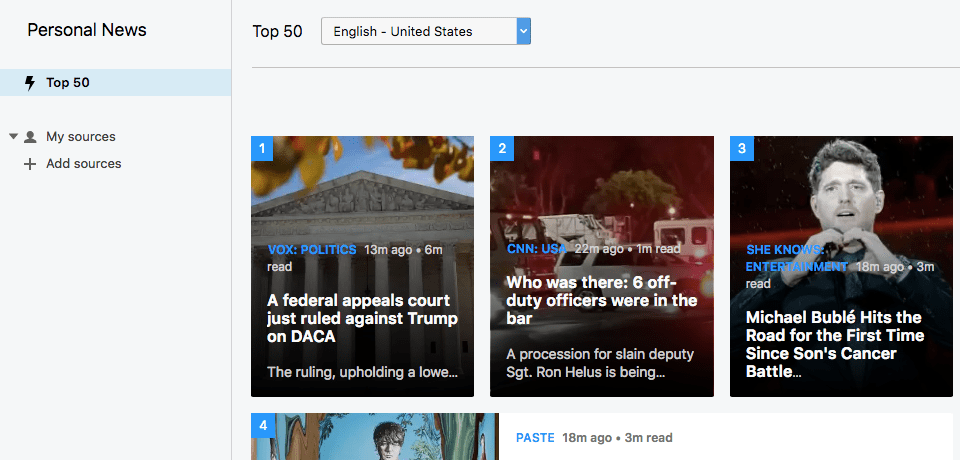 Moreover, you can find the top 50 news articles in your language at the top of your feed.
Currency, unit, and time zone converters
Opera can convert unfamiliar numbers and times with a simple highlight using the built-in currency, measurement, and time zone converters.

The browser automatic conversions for foreign currencies, units of measurements, and time zones make it simple and easy to translate unfamiliar values on the spot.
Opera Browser review

Opera is a great browser featuring unique options like Free VPN, built-in native ad-blocker, support for Facebook Messenger, VKontakte and WhatsApp inside the sidebar, battery saver, news reader and more. Opera is one of my favorite desktop browser that offers usefully options when browsing the Internet. Of course you can find those features in different solutions, but you need to download extensions and add-ones. Opera is packed with mentioned features. If you need to take screenshot, and add basic editing to it, Opera will cover you. The battery saver feature will definitely be usefully when your battery will be low, and you need to still spend some time on web.
You might also like