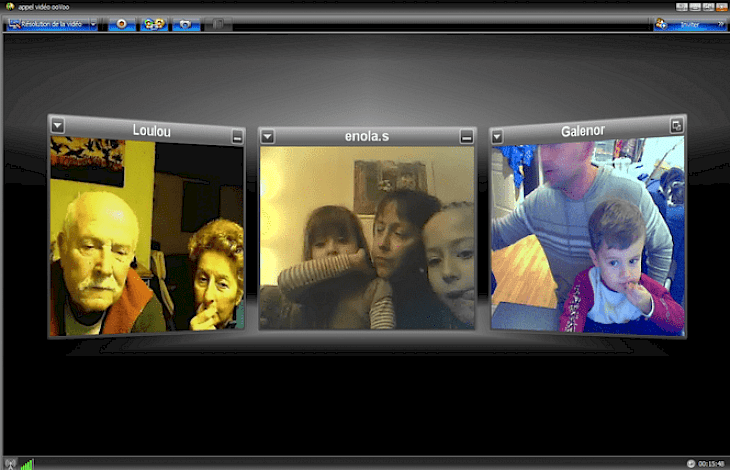 Download ooVoo
Are you searching for a lightweight video conferencing app for small groups? With its high-quality video and audio and multi-user capabilities that allow up to twelve people to chat face-to-face with each other at the same time, ooVoo is changing the way people communicate and interact online.
OoVoo is created by ooVoo LLC and operated by Krush Technologies, LLC, as a video chat and messaging app. ooVoo has Android, iOS, Mac OS X, Microsoft Windows, Windows Phone, and Facebook applications. It is simple and enjoyable to use the app, and all customers need a computer, a broadband link, and a web camera. Besides, ooVoo includes an email or another ooVoo account with video messaging, text messaging, and file sharing.
Features of ooVoo
The fascinating features of ooVoo are described below.
Group Video Chatting
With free multi-stream and high-definition video calls, bring the whole crew together on the app - up to 12 friends at once.
Free Voice Calling
Enable free voice calls to other users or low-cost phone calls to mobile phones and landlines that are crystal-clear.
Instant Messenger
Send instant text messages with the software to your buddies - even when you are on a call.
Video Call Recorder
Record and relive every interaction through your video calls. Upload your YouTube chats and let your mates catch up with what they've missed.
Video Messaging
You can leave a free video message of up to five minutes if a friend is not around to receive your call.
File Sharing
Use the tool to send big files of up to 25 Mb per file to your friends when your email can't do the heavy lifting.
Friend Finder
It is easy to find friends who are already on the platform. Sync your account with your email, Facebook and Twitter and start messaging, calling, and texting your friends at a party.
Watch Party
Connect Youtube videos to your group video chats and watch as you all kick back on the same couch with your friends. Bring right into your conversations the new meme, cat photo, or music video.
Screen Share
Have you got a file or photo that you want to talk about? To connect files and boost the discussion, use Screen Sharing.
Download and Install ooVoo for Windows PC
As of 2017, ooVoo officially stopped updating their software whose last edition was 0.7.4. The ooVoo app can be easily downloaded from the main ooVoo website or any other tech website for free. Once you download the setup files, run the installer to finish with the installation process.
Follow simple on-screen instructions while the installer is running to proceed to the subsequent tabs, agree to the ooVoo user policy, choose a suitable file location for the installation, and get the installation to begin and attain completion. Once that happens, finish the setup and launch the app.
ooVoo will now appear as a desktop icon on your Windows PC screen which can be used anytime to run the software and start a video chat with your group of friends or watch a popular video together. Enjoy communicating!
You might also like