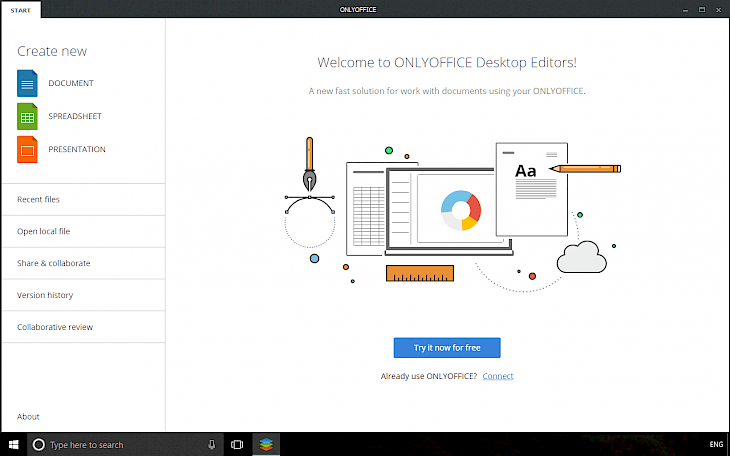 Download OnlyOffice
With OnlyOffice Desktop Editors you can create, view and edit text documents, spreadsheet, and presentations of any size and complexity. Thanks to the tab-based user interface you can easily work with multiple files within one and the same window.
OnlyOffice 2018 is a free desktop office suite offering support for most popular formats including DOC, DOCX, ODT, RTF, TXT, PDF, HTML, EPUB, XPS, DjVu, XLS, XLSX, ODS, CSV, PPT, PPTX, ODP. There is also an option to collaborate on documents with your team. OnlyOffice Desktop Editors offers features like co-edit in real time, review, comment and interact using chat. You can also create templates, insert video from YouTube and do even more.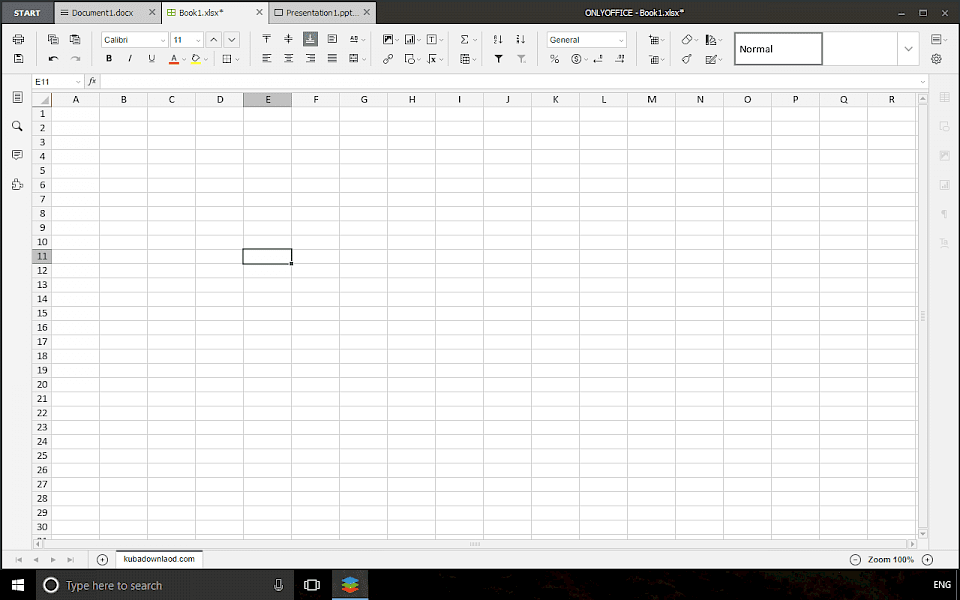 OnlyOffice Desktop Editors offers a full-featured text editor, spreadsheet, and application to create professional presentations. The software offers all necessary tools for text editing we know from other office suites available on the market. We can format text, add images, create charts, use formulas, add sounds, effects and animations to our presentation and much more. You can also extend OnlyOffice 2018 functionality with integrated add-ons or create your own one.
Most important this free office suite is available for Windows, Linux, and Mac OS. You can work on all popular platform on one document using the collaboration feature. Connect to the server and start working with the team, edit files in real time, and create documents faster.
You might also like