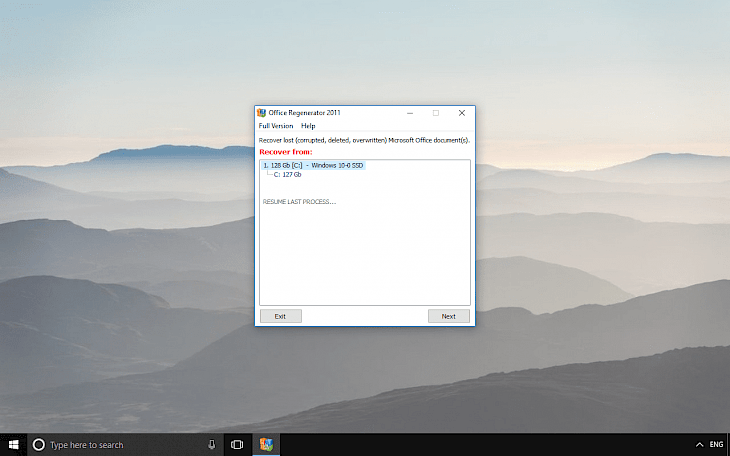 Download Office Regenerator
Office Regenerator offers option to recover deleted, overwritten files and corrupted documents from entire disk instead of retrieving data from a single file that allows to recover documents even in the most desperate cases. Download Office Regenerator for Windows.
The software regenerates Microsoft Office documents from the entire disk and without any losses of data, not like most of this kind of software from a single file. If a Microsoft Office document was deleted, the program will scan the entire disk to find contents of the deleted document. If the contents of the document were overwritten, it will be regenerated from file fragments found on the disk. You can also easily find the documents among all recovered files with filter option.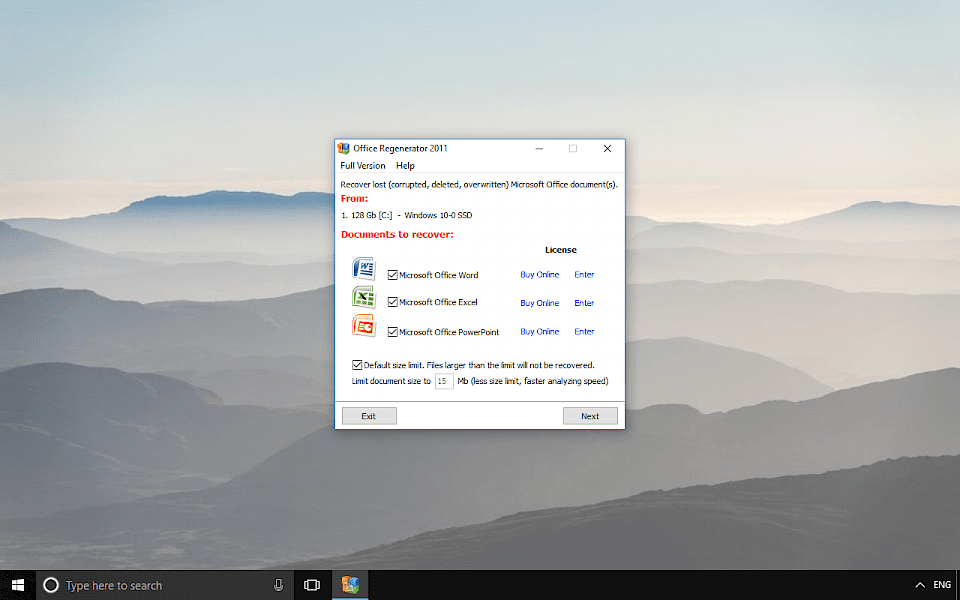 Office Regenerator supports all versions of FAT and NTFS and regenerates Microsoft Office documents even from lost, deleted partitions and reformatted disks. The software can recover Microsoft Word, Microsoft Excel, and Microsoft PowerPoint documents generated from 97-2016 version. Office Regenerator offers also a limited preview feature.
You might also like