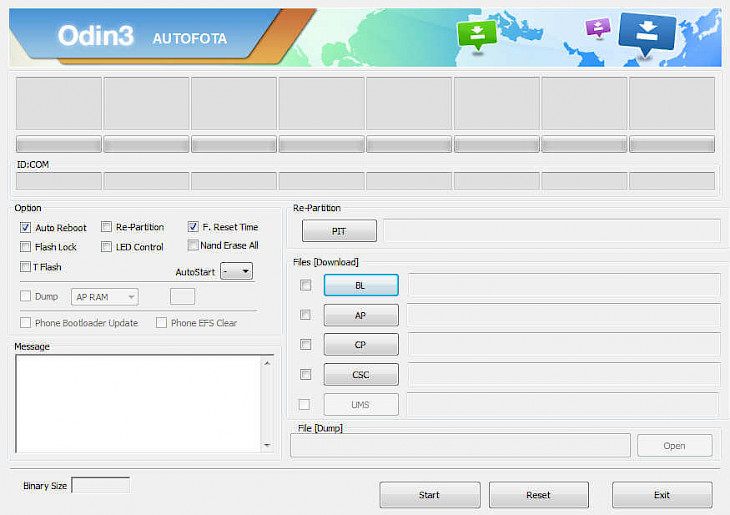 Download Odin3 3.10.6
Android is the fastest growing operating system launched for smartphones around the world. Sometimes, even the android won't offer you some features that you like or desire to have. Rooting a phone is quite common and the user will be able to install the applications that use the core file of this android operating system. Once your phone is rooted, you can do anything on it. When you have rooted the android, you are the phone administrator usually means you make a decision that determines what to keep and what to delete.
Odin3 3.10.6 is designed to flash Samsung Android smartphones with stock firmware packages. Custom ROMs rarely flash with Odin because this software does not recognize .zip extensions, access .tar files.
Previously when android was released, rooting was a challenging and complicated procedure but with the technological advancement made with time, this procedure is simplified and the rooting apps are safe and easy to use even for the person who won't belong to the technical field.
Before installing a new firmware version, you will need to root the device and install a custom recovery in the system. This software is developed by Samsung hence, it roots the Samsung Smartphone Android device so that some custom firmware packages get to be installed on the smartphone. Odin is compatible with Samsung Galaxy Note, Samsung Galaxy S6, and the latest Samsung devices.
This amazing platform work by installing a custom kernel that allows the user to have permanent root access.
SYSTEM REQUIREMENT
Compatible on PC runs with Windows 7, 8, XP, Vista

ADB and FASTBOOT tools

Latest device driver installation for your Samsung device

PIT and TAR files

USB cable to connect PC and device
How to install Odin 3.10.6 on the Windows Operating system?
The PC version of Odin is easily available on various online trusted websites. You can check the developer's guide to every model available because the installing procedure varies from one phone to another. To install this software on your Windows operating system, follow the instructions described below.
Step 1: Download the setup file for this tool by clicking on the download button.
Step 2: When the downloading is completed, you will now need to connect PC and Samsung smartphone or Tab by using the external device or USB cable.
Step 3: Now you have to turn off your android device for 30 seconds and then turn it on.
Step 4: For further proceeding run Samsung android Odin software.
Step 5: Click on the Auto-reboot option and then click PIT
Step 6: You will need to select the PIT file that you have downloaded and click the start option for Odin android root.
Step 7: Your Android smartphone may reboot several times during the rooting.
Odin is available for 32-bit and 64-bit operating systems.
You might also like