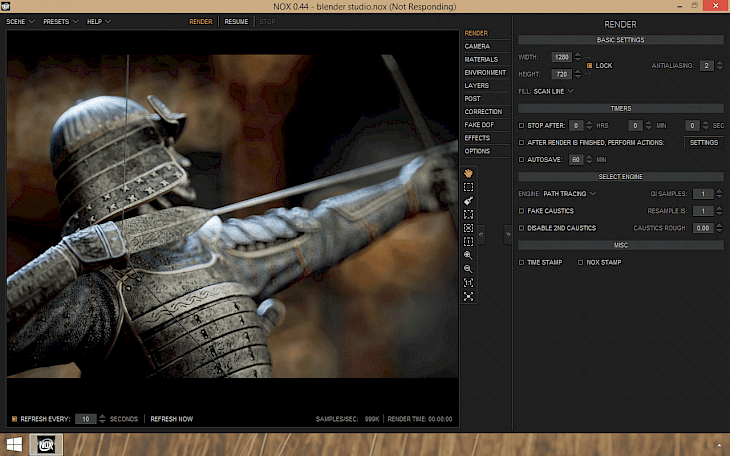 Download NOX Renderer
NOX is a open source application designed to render scenes imported from apps such as 3ds Max, Blender and Cinema4D. The built-in app engine provides highly realistic renders, that you can compare to photo.
Among the main features of the program you will find a materials library, tools for visualization post-production, function to render objects on layers or the ability to generate realistic DOF effect or create blur effect on any objects, even after graphics processing. The renderer engine supports spherical environment mapping. You can set its power and make color correction of texture.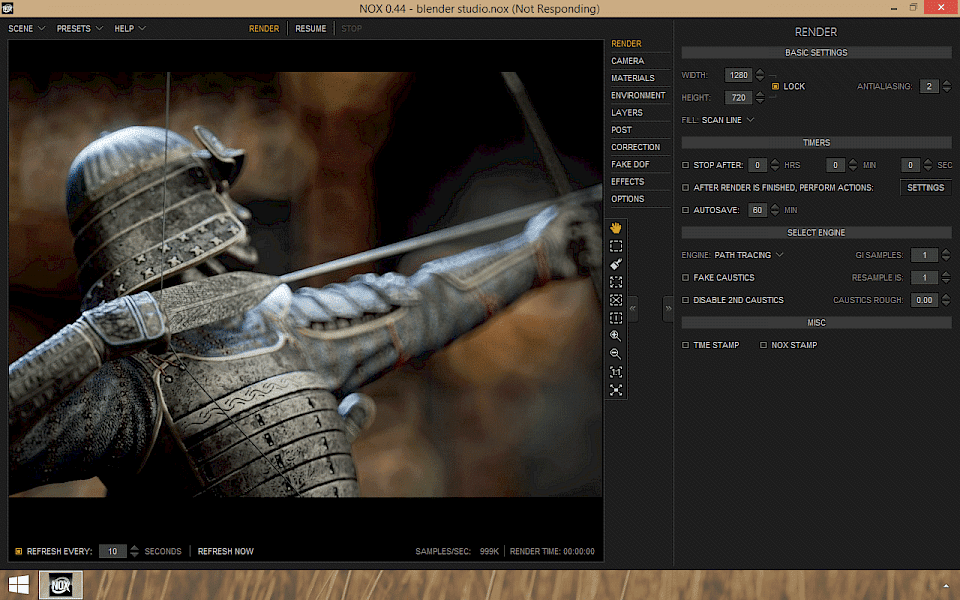 NOX also allows you to convert scenes with application settings from V-Ray. You can also select the desired area of ​​the canvas to render, set date and time which affects sun azimuth and alittude, activate auto-save option or select one of few rendering engines available.
At the developers website you can find for download ready to use material library with over 60 items. The authors also shared some tutorials allowing you to learn some basic functions of the app. The software is available only for Windows.
You might also like