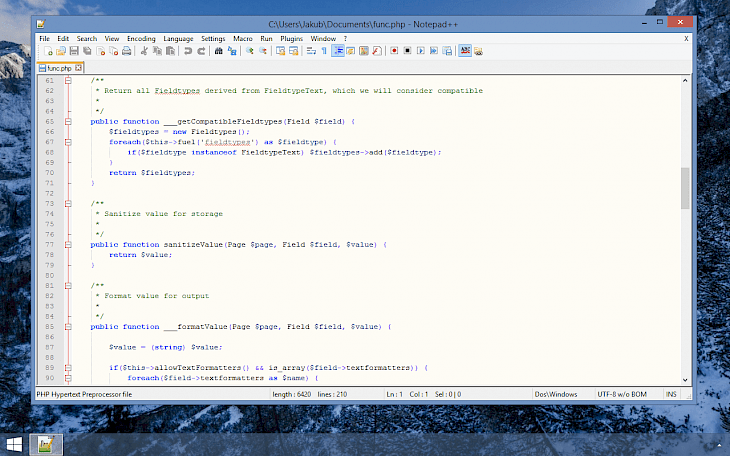 Download Notepad++
Notepad ++ is an application designed to edit text files with the possibility of syntax, word wrap of text, search and replace some parts of the document and much more.
The program supports syntax highlighting for many languages including C, C ++, Java, C #, XML, HTML, PHP, Javascript, RC, makefile, ASCII, doxygen, INI, BATCH, ASP, VB / VBS, SQL, Objective- C, CSS, Pascal, Perl, Python, Lua, TCL, Assembler, Ruby, Lisp, Scheme, Properties, Diff, Smalltalk, Postscript and VHDL. Notepad ++ offers the ability to edit multiple files with tabs, preview mini-maps the entire document, display statistics on file at the amount of recorded words or characters, change the character encoding.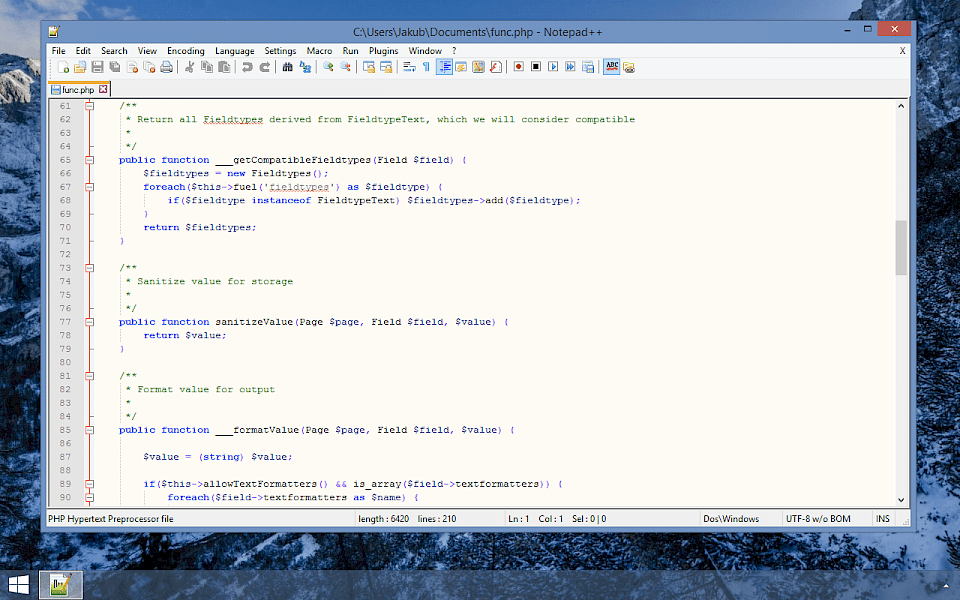 Notepad ++ also offers the ability to auto-complete text, record a sequence of actions to be repeated, displaying a list of features, rapid zooming in and out of the text, the possibility of positioning the cursor in several places at once and edit the file, add documents to favorites for quick access, make changes the entire column using the keyboard shortcut Alt + Shift + Arrow and much more.
It offers support also for new languages including ASN.1, AviSynth, Blitz Basic, Csound, Erlang, escript, Forth, FreeBASIC, LaTeX, MMIX, Nimrod, nnCron, OScript, PureBasic, Rebol, registry, Rust, SPICE, txt2tags.
You might also like