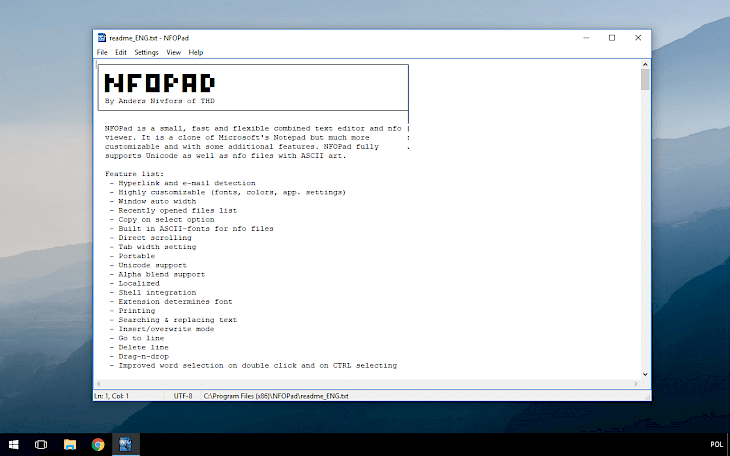 Download NFOPad
NFOPad is a small text editor and nfo viewer for Windows. The Microsoft's Notepad text editor clone is much more customizable, works fast, and offers a minimalistic look. NFOPad also supports nfo files with ASCII art. The file extension is used to determine whether to use an ANSI or ASCII font.
NFOPad also fully supports Unicode. The text editor features also hyperlink and e-mail detection, indent selection (tabify), sorting selected lines alphabetically, printing, searching and replacing text, window auto width, and it's highly customizable (fonts, colors, app. settings).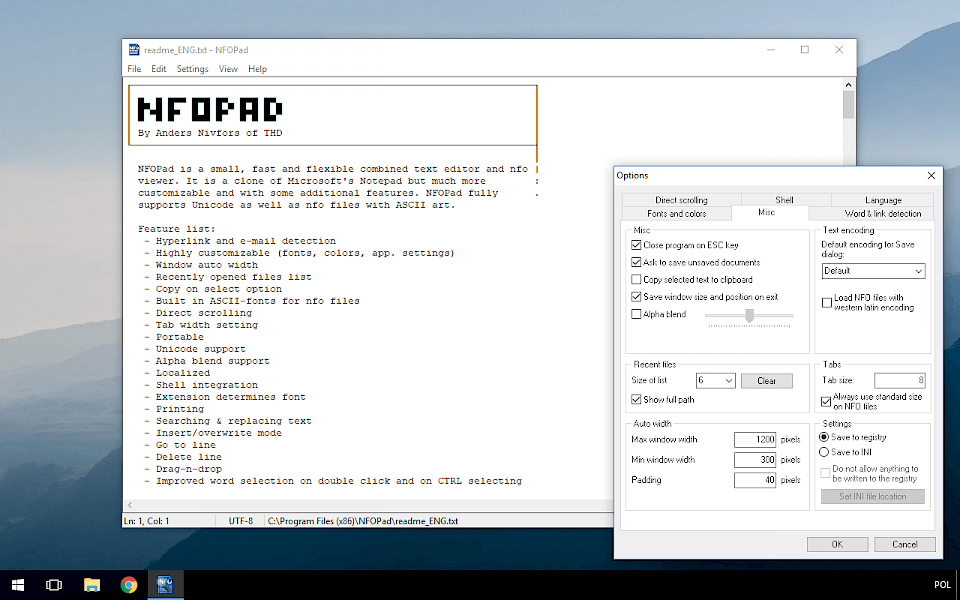 The text editor is fully portable, offers shell integration, supports file drag-n-drop, and was localized to Brazilian Portuguese, Chinese, English, French, German, Hebrew, Hungarian, Italian, Korean, Polish, Portuguese, Russian, Slovak, Spanish, Swedish, and Ukrainian language.

Other features include improved word selection on double click and on CTRL selecting, open next/previous file in a directory of the currently open file, direct scrolling options, display recently opened files list, alpha blend support, word wrap, and always on top option, and MS Notepad's .LOG functionality.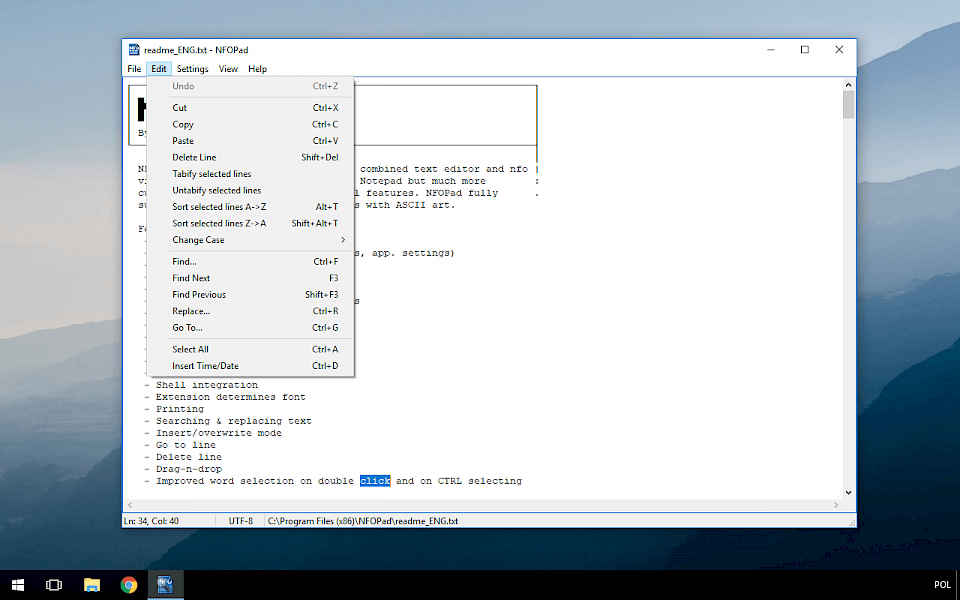 NFOPad is a powerful and fast Notpead.exe replacement for Windows users. The text editor offers everything that would you expect of this kind of software and moreover it supports nfo files with ASCII art. Edit text files fast and efficiently downloading the newest version of NFOPad software. From the app settings, you can determine the default windows size, detect links and words in the editor, save options to the system registry or INI file to use a fully portable version. So far this is my favorite text editor for Windows.
You might also like