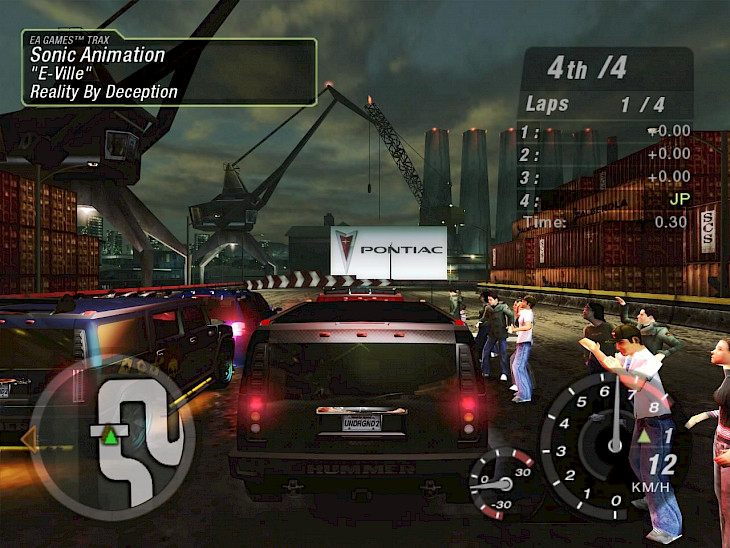 Download Need for Speed: Underground 2
Racing games have started to pull their socks and offer some intuitive gameplay scenarios that have made them quite attractive in recent times. Looking back at the early era of the 2000s and there was only one franchise that was outselling almost all platforms, there was a need for speed. It was quite the platform to have the ultimate racing game level where you could try out everything and anything.
Out of the many launched games, some OG NFS games were created, which was appreciated by fans worldwide. It was a game that hanged/defined the racing gaming genre and made it feasible for players to enjoy it to the fullest of extent. Check it out.
What is the Need for Speed: Underground 2?
Need for speed underground 2 is a racing game that revolved around customization of cars, making them powerful and altering the looks to suit your customization etiquettes. The game was based on street racing challenges where you can either race against many other CPU based opponents or indulge in a drag race. The customization options were limitless for both the exterior and interior. The higher the rank, the more customization options you unlock. It was all located in the fictional city of Bayview. The possibility of playing with your friends was available as well.
Key Features of the Game
Plenty of gameplay features
The game comprises multiple gameplay features where users can race against their friends through LAN connection, choose customized races, play the story mode and try out many such things to take full advantage of the game.
Unlimited customization and car collections
The game is focused around the customization part where users can alter the performance, add on new parts to make the car faster, change the visuals, and even modify the car's body kit to make it quite attractive and presentable from the stock car. There is an excellent collection of vehicles as well from popular sports can manufacturers.
When the game was launched, it was quite popular and did provide breath-taking graphics and bough the gameplay as close to a realistic feeling. Moreover, the music was quite popularly acclaimed by many people and did create a fandom only for the music and the style of the game.
Minimum System Requirements
OS – Windows 98 or higher

RAM – 1GB or higher

Storage – 1GB or higher

CPU – Pentium III

Video card – DirectX
How to Download and Install it on PC
The game is popularly available on multiple third-party sites. You can download the game as well as mods to customize the game as per your preference.
Open the installer of the game and follow the step-by-step instructions to install the game successfully.
Have fun racing your favorite sports cars in the game and customize them to your preference to get the most of the game.
You might also like