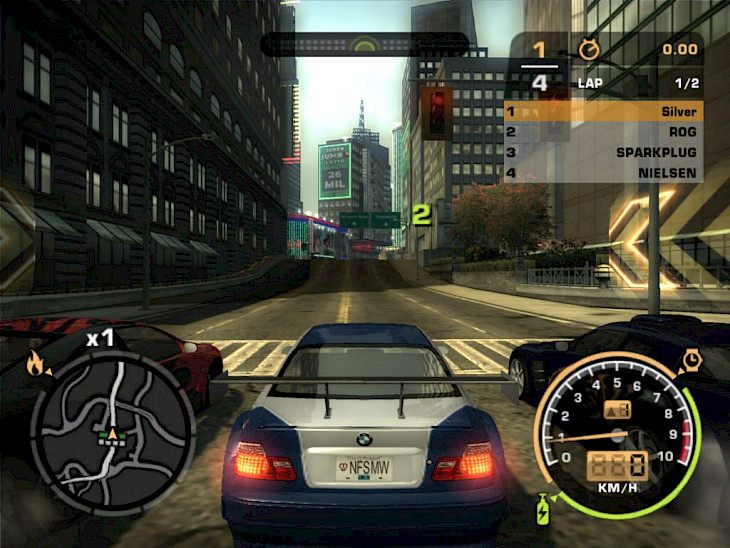 Download Need for Speed: Most Wanted
Racing games have evolved dramatically over time, making it realistic and quite immersive as well. When you look into the early 2000s and check out those racing games, you realize that it was quite pixelated and didn't offer much in terms of experience and gameplay options. With the advent of technology, things have made it quite possible to enjoy racing games to the fullest extent.
In the racing game community, one franchise has been on top, Need For speed, and has put out some lucrative titles that have made it popular amongst fans worldwide. However, amongst the many titles that it possesses, we have on fascinating one that was a remake of another title launched by Need For Speed themselves. Check it out.
What is Need For Speed: Most Wanted?
Need for speed most wanted is the remake of the early 2000s release most wanted, which was a hit by itself. This version takes the game, makes it much more challenging, brings about different levels, and revamps the entire game to suit the desecrate graphics and lucrative stages of defeating cops and climbing the blacklist ladder. Created by electronic arts, it's a game that is still highly appreciated by fans of Need for speed.
Key Features of the Software
A plethora of cars to choose from
There are plenty of cars to choose from, ranging from mini cooper to the likes of Lamborghinis, Ferrari's, Bugatti, and more. You will have to beat other rivals to get these cars, and they are certainly not easy to defeat.
The graphics are completely overhauled and provide a much better take on how racing games have to be played. The game is built up from scratch and ensures that players get a real-life experience by playing the game.
Players can try out different gameplay methods where they can either roam the city or challenge other players and play with their friends online. Quite interesting indeed.
Minimum System Requirements
OS – Windows 7 or higher

RAM – 8GB or higher

Storage – 25GB or higher

Graphics card – GeForce GTX 560 or higher

CPU – Quad-core processor
How to Download and Install it on PC
The game can be downloaded from origins official site. You will have to buy the game while finding the cracked version on other third-party sites that may contain viruses.
Open the installer and set it up by following the on-screen set of instructions. Leave the installer to install the game. It should take some time.
Enjoy playing the game by racing your favorite cars and crashing cops to get the most out of the game.
You might also like