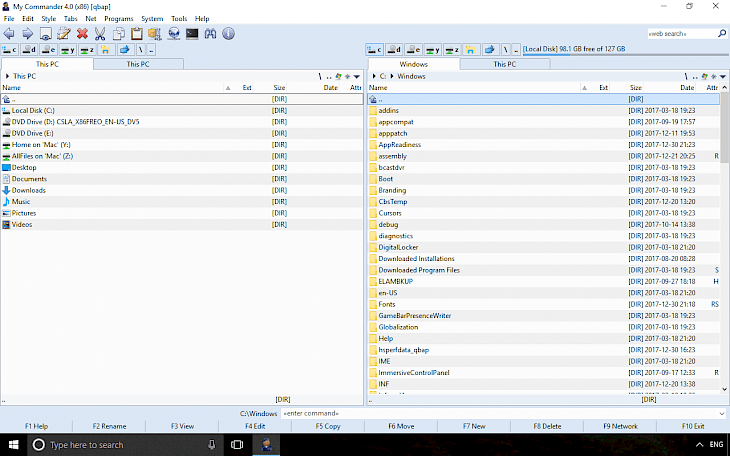 Download My Commander
My Commander is a small but powerful file manager for Windows. It offers a verity of possibilities including a built-in data shredder, ability to create virtual folders, integrated internet search engine and support for jump lists in Windows.
The file manager allows you to create virtual drives by mapping your favorite folder to an empty drive letter. The virtual drive looks like a hard disk and behaves as a real hard drive. It makes you save time to browse for a folder with a long file path and then provides you prompt access to the folder. MyCO supports smart shredding. That way, the actual content of the file has been overwritten and the possibilities to recover a shredded file are eliminated.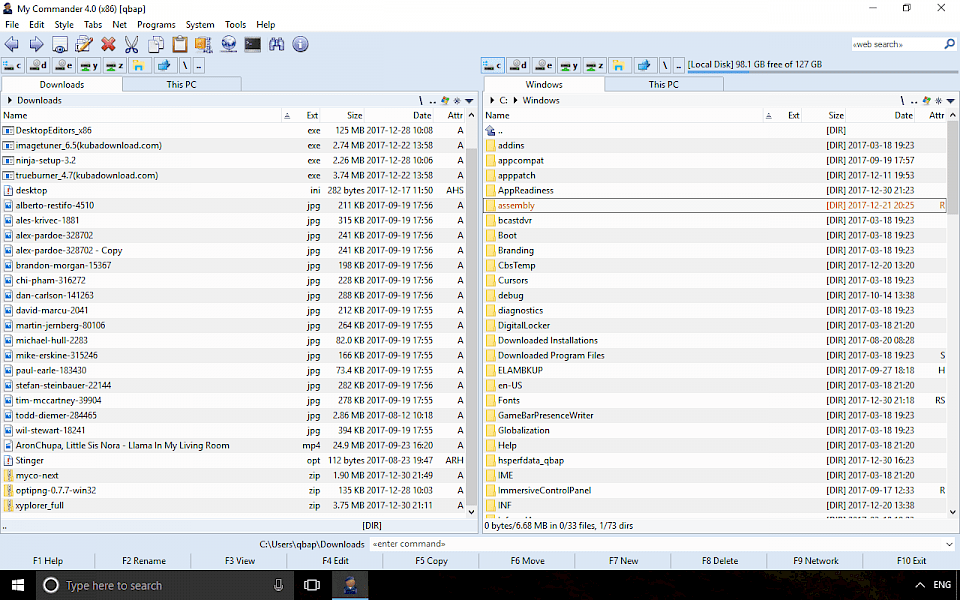 Working with My Commander you have access to a two-panel interface that allows you to work in two locations at the same time. Access to main functions of MyCO are available at the bottom of the window. You can use options like copy, move, delete, create folder etc. For faster navigation, you can save frequently visited folders to bookmark. The text editor can also color C, CPP, Java, C#, PHP code.
My Commander features include also support for ZIP, 7Z, TAR, GZ, LZMA, BZ2, ISO files, verify checksum (CRC32, CRC32c, CRC64, MD2, MD4, MD5, SHA1, SHA256, SHA512) and SSH connections, SCP, FTP, SFTP, POP3, and POP3S. Moreover, My Commander can monitor changes in selected locations, compare files in folders, advanced search mechanism, and shortcuts for popular Windows apps.
You might also like