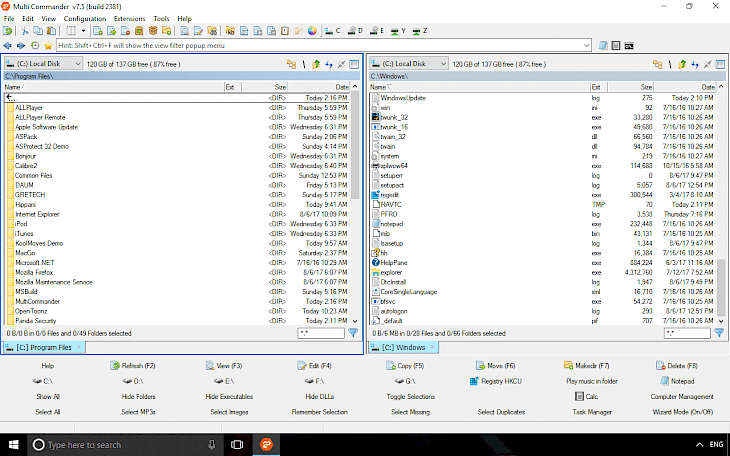 Download Multi Commander
Multi Commander is a dual-panel manager, offering all the necessary functions to manage files in operating system. App offers functions like copy, move and delete files, view the contents of network drives etc. Almost everything in Multi Commander is an Extension/Plug-in. This allows the user to disable some extension if wanted.
File manager offers a multitude of functions. Among the most important functions we have support for file archives (ZIP, RAR, 7Z, TAR, GZ, BZ2), support for FTP with SSL / TLS, making operations in background, advanced search for documents, change file access, mass file and directories rename tool and the ability to automatically unpack and sort data. There is also a checksum tool with support for SHA256/512.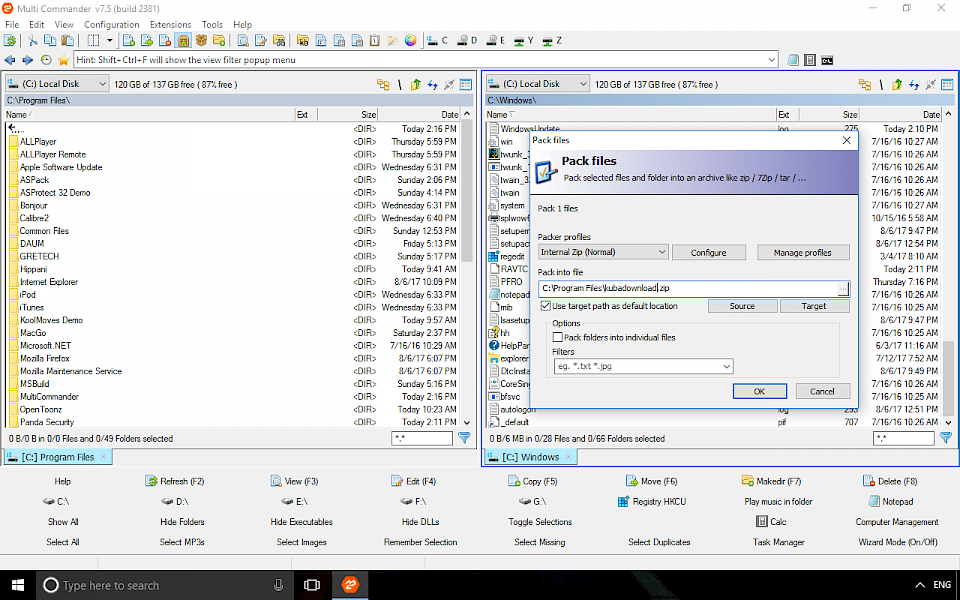 Multi Commander has also a built-in graphical browser that supports file types such as JPG, PNG, GIF, BNP, TIFF and many RAW formats. It is also possible to convert, and rotate graphics and editing meta tags. In case of audio files application offers an option for edit tags, and for video files, it displays in sidebar information downloaded from the website IMDB or Rotten. File manager offers advanced scripting system. You can extend the functionality and automate many tasks in Multi Commander through an open API and available plugins.
You might also like