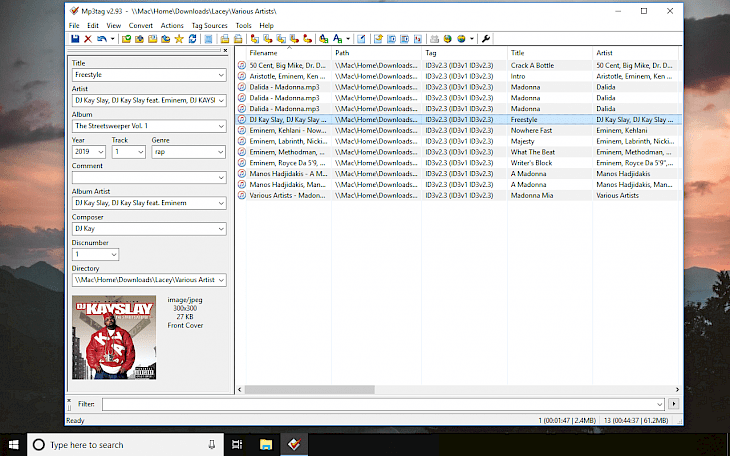 Download Mp3tag
Mp3tag is a free software to edit metadata of audio files. The universal tag editor is a complete solution to edit metadata from popular audio formats, and it offers support for batch tag-editing of ID3v1, ID3v2.3, ID3v2.4, iTunes MP4, WMA, Vorbis Comments and APE Tags.
One of the best features packed with Mp3tag is support for online database lookups from e.g. Discogs, MusicBrainz or freedb. This option allows you to automatically download proper tags and cover art for your music library. Add album covers to your files to make the library shinier.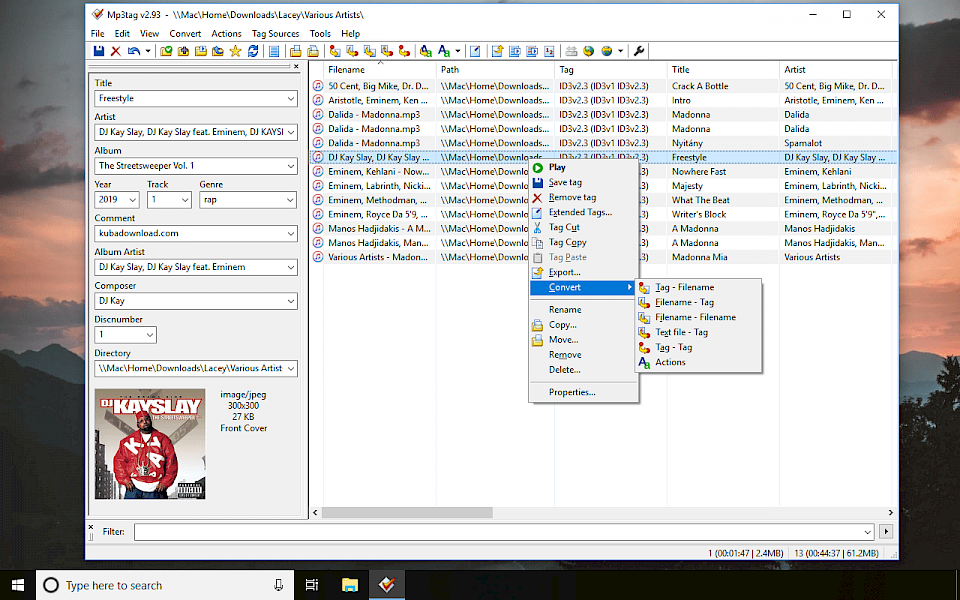 Moreover, the tag editor can replace characters or words in tags and filenames, rename files based on the tag information, import or export tag information, create playlist, batch edit tags in formats ID3v1.1, ID3v2.3, ID3v2.4, MP4, WMA, APEv2 Tags, and Vorbis Comments.
Other features provided by the editor include the option to replace characters or words, replace strings in tags and filenames (regular expressions are supported), create automatic playlists, and manage playlists while editing, rename files from tags, and files based on the tag information or import tags from filenames.
You can also generate reports and export lists of your collection based on user-defined templates HTML, RTF, CSV. Besides these main features, you can also combine multiple actions into groups that can be applied with a single mouse click or export embedded album covers in batch mode.
Florian Heidenreic did an excellent job providing a free tool to edit metadata of audio files. Mp3tag is my personal favorite software when I need to work with ID3v1, ID3v2.3, ID3v2.4, or Vorbis Comments and APE Tags. I can easily add data to MP3 files tags, including covers, but the feature I'm most excited with is the option to download metadata information (including covers) from internet.
All prepared information about our music collection can be easily generated and extracted for e.g. HTML file. If you need to edit audio tags, Mp3tag is the universal Tag editor with all needed features. The app is great and my verdict can be only one. 5/5 with status #bestsoftware. Mp3tag works on Windows from XP SP3 to Windows 10.
You might also like