Mousotron download for Windows.
Category: Other accessories
Version: 12.1
Last update: Oct 7, 2017
OS: Windows
License: freeware
What is Mousotron?
Mousotron is an interesting tool to monitor usage of mouse and keyboard connected to the computer. The collected data can be viewed online on your own website. Download Mousotron for Windows and start generating statistic.
Mousotron records data like traveled distance, a number of left, right, middle clicks and additional mouse buttons, the frequency of double clicks, usage of the mouse wheel, cursor speed, the number of keystrokes on the keyboard and X and Y coordinates. All statistics are presented in the form of a readable table that can be exported and imported back into the application.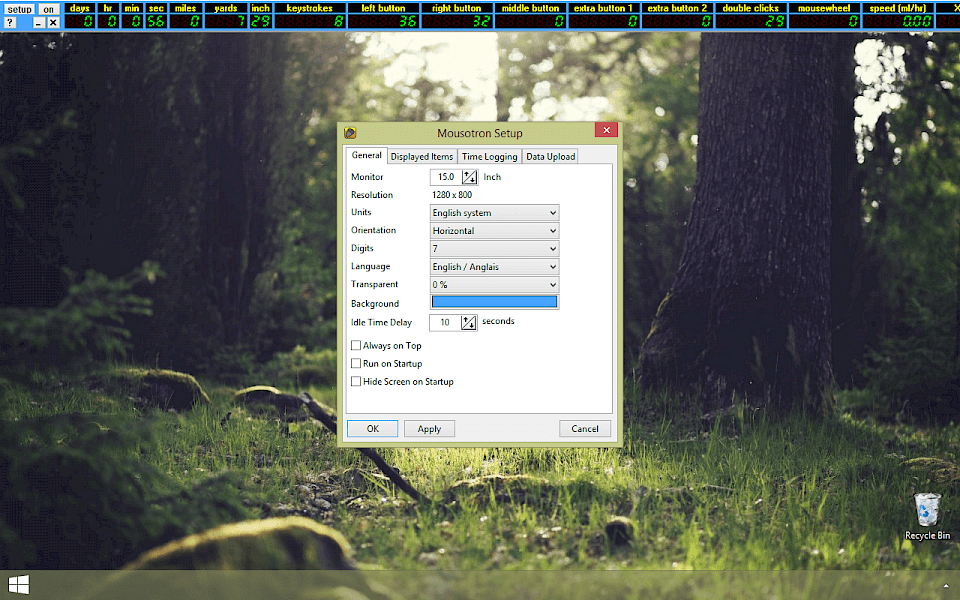 Mousotron supports all kinds of mouse and keyboard hardware. In the tab, you can activate the option to automatically start with the system, turn on or off the animated background, upload your scores to the Internet, change the display orientation of the bar, turn on transparency, select the displayed items and much more. Mousotron download link is available above the screenshot.