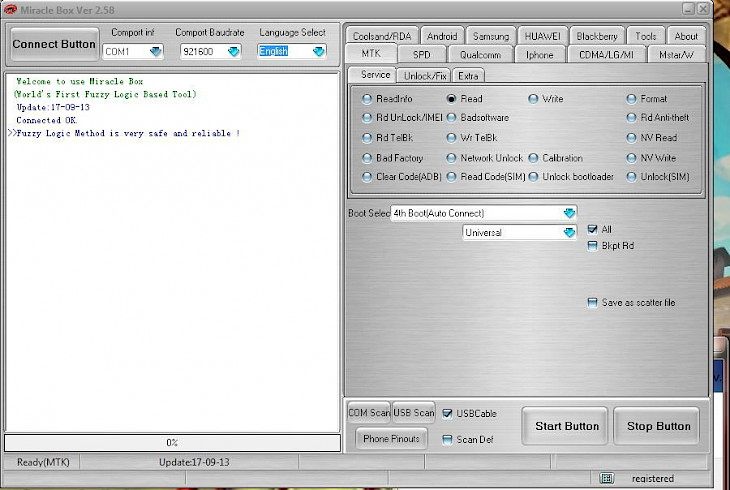 Download Miracle Box
Technology is quite fascinating, given the advancements that we have made in the last decade. Almost all types of electronic devices used in the previous ten years have gotten smaller, but their functions and features have improved drastically. Moreover, every piece of technology plays a vital role in our lives.
However, mobile phones are the most used devices by humans on planet earth. At times, we always wonder how we could repair them if there were any software-oriented repairs. Yes, formatting the phones seems like an option, but what if you wanted much more? Then there is a way in which it can be done. Check it out.
What is a Miracle Box?
Miracle box is a software-oriented repair kit that serves justice for android phones running Qualcomm and MediaTek chipsets. The software helps users flash operating systems onto these devices and even repair any crucial files that might seem corrupt.
Moreover, the software acts like a diagnostic tool to test out different mobile device components, but it's not for the typical person to understand how it's used and what its functions are. If you are trying to figure out which part of the device might be malfunctioning, this application will let you diagnose the mobile set and give your accurate results.
Key Features of the Software
Through the application, your device can get formatted all through a single click of a button. Gone are the days of going to the settings and then formatting your phone. It can be achieved directly through the software.
Rooting your device means that you are voiding your warranty, and also, it's not for all people. However, if you have a mixed mindset and are looking to have your device rooted for a fixed period, the application lets you temporarily.
The bootloader is where you can access almost all the necessary parts of your phone in terms of software and other things. Thus, if you are looking to make any further tweaks, you will have to perform this feature. Luckily, the software prompts you to do so whenever you start on a mobile device project.
If you are looking to remove the root feature from your device despite its ability to bring upon plenty of features, you can avail of such features through the software.
Minimum System Requirements
OS – Windows 7 or higher

CPU – Pentium or higher

RAM – 1GB

Storage – 750MB or higher
How to download and install it on PC
Download the installation files
The software is free to download, and users can get the installation files from any of the third-party sites that host the files. Get the latest version.
Once downloaded, open it and set up the installer by following the on-screen set of instructions.
Upon successful installation, enjoy the plenty of features that the software has to offer.
You might also like