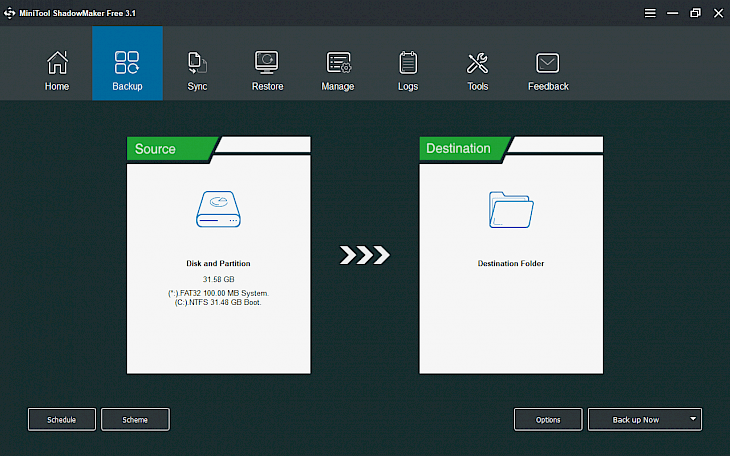 Download MiniTool ShadowMaker Free
MiniTool ShadowMaker Free is a perfect solution to backup your data no mether if you are a professional or basic user. Perform drive cloning for basic disk and basic disk, encrypt data, sync files between two destinations. The software supports file systems like exFAT, FAT16, FAT32, NTFS, and Ext2/3/4.
Backup files is really easy using MiniTool ShadowMaker Free software. HDD, SSD, USB External Disks, Hardware RAID, Network Attached Storage (NAS), and Home File Serve storage media are supported. The copy of files can be created locally or input the IP address to protect data for the remote computer.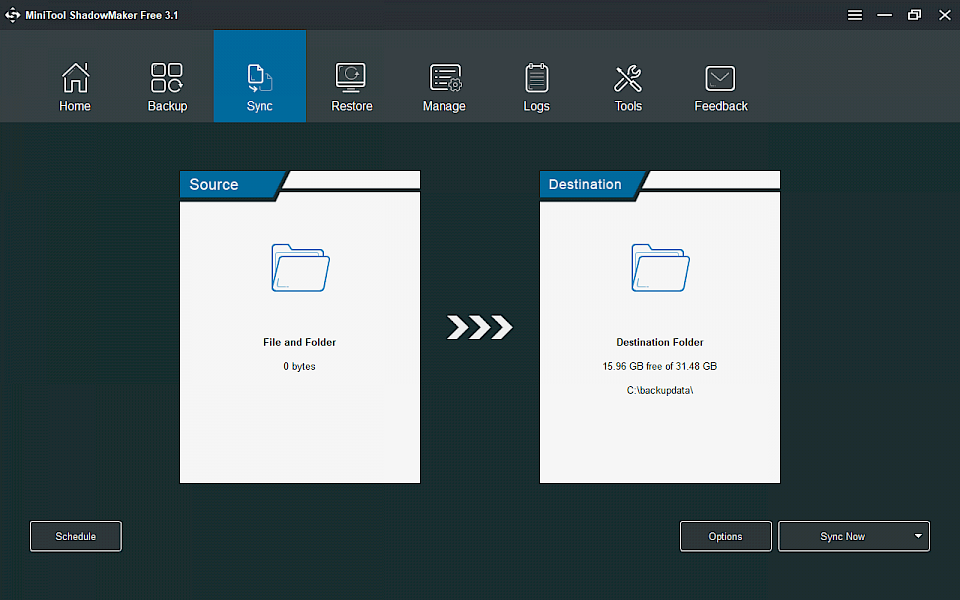 Free version offers an Incremental backup feature. Create incremental backups, retain the latest backup version, and manage the disk space by deleting previous backup images. Moreover, you can also access Schedule Setting and generate backups daily on a specific time, weekly on a selected day, and monthly.
To reduce backup size and time you can copy the only sector used by the system, but there is also an option to make an exact copy. Other useful Settings offered by MiniTool ShadowMaker Free include options to split large backup files, compress archives, encrypt data, and password-protect images.
Add comments to backups, exclude unnecessary files like Windows Page File and Hibernation files, automatically shutdown computer when the backup is completed, view logs of all executed operations in MiniTool ShadowMaker, or add the backup software to boot menu to restore the system.
Create backups not only of whole disk and partitions but also selected files and folders. There is also an option to synchronize files and folders with desire destinations. All data are compared by default by file time and file size, but there is also an option to check file content. This can increase the backup time.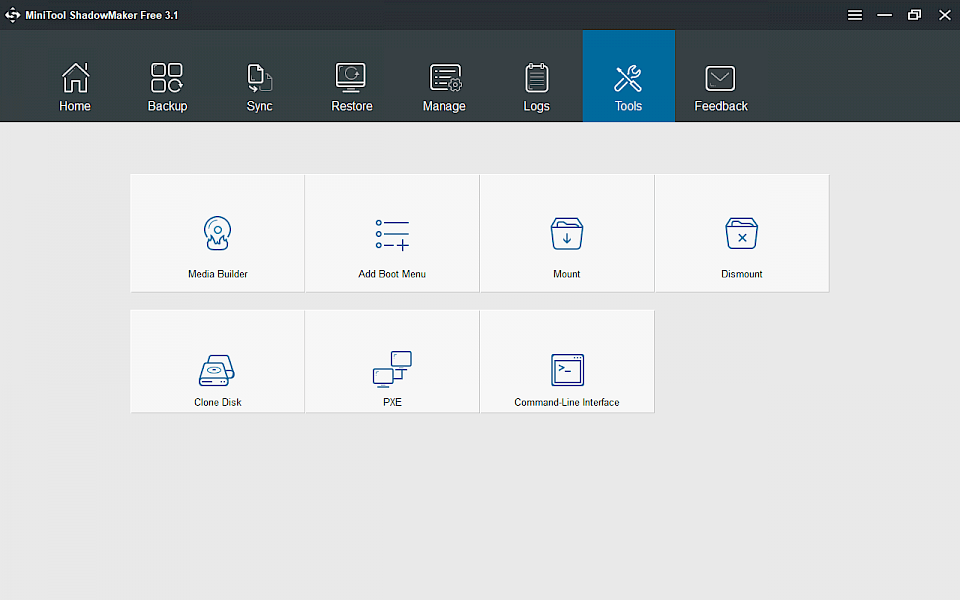 MiniTool ShadowMaker is packed also with a lot of useful tools like Media Builder (Create bootable media to restore OS to the previous state), Add Boot Menu (start-up options for recovery), Mount and Dismount, Clone Disk, and PXE or command-line interface for power users in Pro version.
As a professional backup program compatible with Windows, it backs up OS, individual files and folders, disks and partitions to storage devices (hard drive, external drive like USB, network drive). This backup utility supports email notifications with email address configure after backup.
MiniTool ShadowMaker Free is so far my favorite backup utility for Windows. The freeware version is packed with a lot of useful features but most importantly it is really easy to use. Creating HDD backups or syncing folders was never easier. I also appreciate the system backup software works not only with Windows partitions formats but also supports Ext2/3/4. My top 3 favorite options offered by ShadowMaker Free are scheduled backups, clone dynamic disk, and create a bootable USB hard disk. Definitely I will recommend this software to my friends.
You might also like