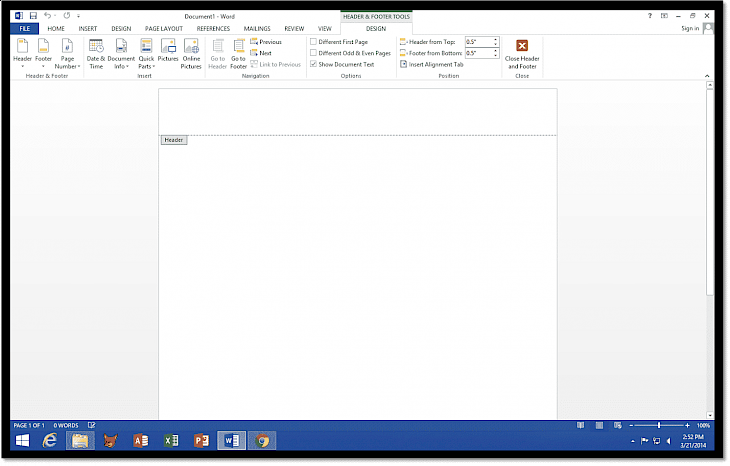 Download Microsoft Word 2013
Microsoft word 2013 is a well-known and widely used word processor and text-editing application developed by Microsoft Corporation. Microsoft Word also called MS-Word, is a part of MS-office. This text editing application is useful for all users including students, businesses, government agencies, and multi-national companies. MS-word provides a wide array of text editing and publishing tools suitable for every user's need using this platform.
MS-word can be used to perform various functions from creating the documents to managing the enterprise workflow and report making, this fantastic and renowned platform is the best choice for you. This handy software allows the users to share their draft documents in a unified document structure. You can save your files in various documents like doc, .docx, PDF, and much more conveniently.
FEATURES
Easily Accessible
MS-word provides an easy-to-use interface. All the tools and features are easily accessible. The menu is arranged appropriately and tools can be learned quickly to perform any task on this platform.
Templates and search option
The welcome screen of MS-word design effectively. You can open any document file by searching its name in the search box. To save the users time, MS-word provides templates to display their work more pleasantly. If you don't like the offline templates, then you can search for more templates online. You have to connect your computer or laptop with a good internet connection.
Insert Images
The MS-word helps the user create and present their document or reports visually and effectively by adding multiple images. You can add images or various formats to enhance your documents. Inserting a picture is also an easy task. You can add the picture files directly from the desktop or browse the image from any online platform without interruption. You can also perform basic image editing.
WordArt
You can transform your text into a visual-styled graphic by using the fantastic and highly customized tools available on this platform.
Charts
If you want to make reports with full insights and visualization, you can represent your data using charts and tables.
Download Apps and Add-ons
Microsoft apps store offered you this fantastic feature to enhance the capability of these text-editing applications. Add numerous productive tools like dictionaries and use them on your multiple documents.
How to Install Microsoft Word 2013 on your PC?
The installation process of Microsoft Word 2013 is relatively easy and will not take much time. You can directly install this software from Microsoft corporation's official website or choose any trusted website like filehorse.com to download this text-editing application on your Windows 7, 8, 10 Operating systems.
MS-word 2013 is available in standalone as well as in bundle from inside Microsoft office 2013. You can download Microsoft office 2013 from a reliable online website or the developer's official website.

After downloading the file, you have to extract it from the MS-office 2013 folder.

Now click on "setup.exe" and launch the installer by selecting the install button.

Follow the guidelines and instructions very carefully.

When the installation completes, enter the product key which is located in the license in the same folder.

Now you will see all Microsoft office tools icons including MS-word appear on your desktop screen.

Perform the necessary changes by selecting the Use to recommend setting option and log in to your Microsoft account to enjoy the superb features and tools of Microsoft Word 2013 on your Windows operating system.
You might also like