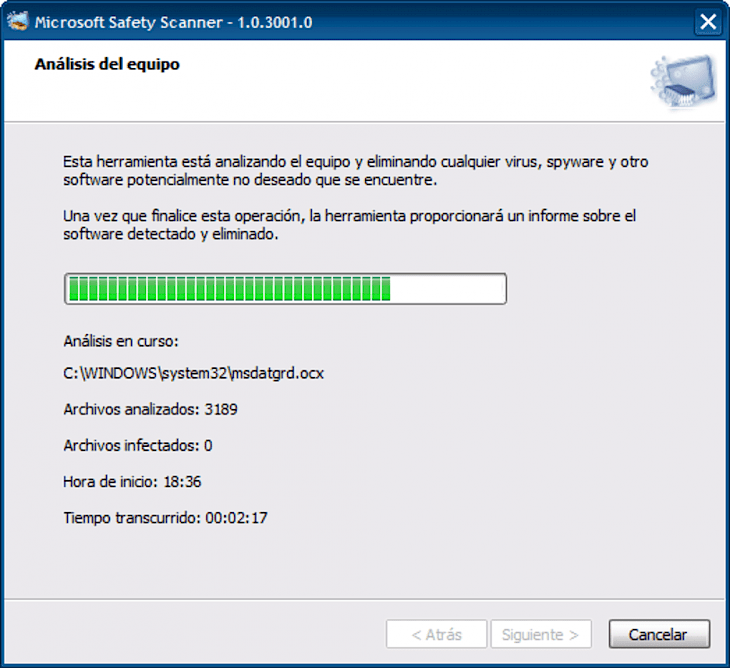 Download Microsoft Safety Scanner (64-bit)
Do you want to use a trusted virus scanner to keep your Windows PC safe from all kinds of external threats? Microsoft Safety Scanner (64-bit) is a Windows device scanning tool designed to detect and eliminate malware. To find malware, download it and run a scan and try to reverse changes made by known threats.
Developed by Microsoft Corporation, Microsoft Safety Scanner is a Windows Malicious Software Removal Tool-like free disposable virus scanner that can be used to search a device for viruses and other types of malware. In April 2011, following the discontinuation of the Windows Live OneCare Safety Scanner, this software was released.
The Microsoft Safety Scanner is not intended to be used as an everyday tool, as it does not provide virus security in real-time, is unable to update its virus definitions, and expires after ten days. On the other hand, without any possible intervention, it can be run on a device that already has an antivirus product. It can also be used to scan a device where a possible infection occurs, and the user needs a second antivirus check. It uses the same concepts of detection engine and malware that are used by Microsoft Security Essentials and Microsoft Forefront Endpoint Protection.
Features of Microsoft Safety Scanner (64-bit)
The distinguishing features of Microsoft Safety Scanner have been elaborated in the following section.
Malware Scanner
Microsoft Safety Scanner scans your Windows PC for the presence of different types of malware and viruses and also classifies them according to their kind for your convenience.
Antivirus Compliant
Microsoft Safety Scanner neither interferes with the functioning of your premium antivirus solution, nor does it show up as a threat in the scans of the said premium antivirus solution that you are using.
Complementary Antimalware Solution
Microsoft Safety Scanner, although not sufficient on its own to handle serious antivirus threats to your PC, complements your premium antivirus solution by ensuring a second antivirus scan whenever an infection is detected.
Download and Install Microsoft Safety Scanner (64-bit) for Windows PC
Download Microsoft Safety Scanner (64-bit) for Windows PC
Microsoft Safety Scanner (64-bit) can be readily downloaded from the official Microsoft website or any other third-party retail tech website on the internet free of cost. After you choose a suitable source to download from, let the download finish before clicking on the downloaded setup file twice to launch the Microsoft installer.
Install Microsoft Safety Scanner (64-bit) for Windows PC
Once the Microsoft installer pops up on your Windows PC screen, you need to follow the simple instructions displayed by the installer on the screen to get done with the installation process.
Click on 'Next' and agree to the Microsoft License Agreement.

Choose a suitable location on your disk for the installation.

Let the installation process begin and then end.

Once the process completes, click on 'Finish'.
Now your files will be regularly scanned by Microsoft Safety Scanner for detecting the presence of any malware or virus so that you can be notified immediately in case of an infection. Enjoy working on a safe and secure system!
You might also like