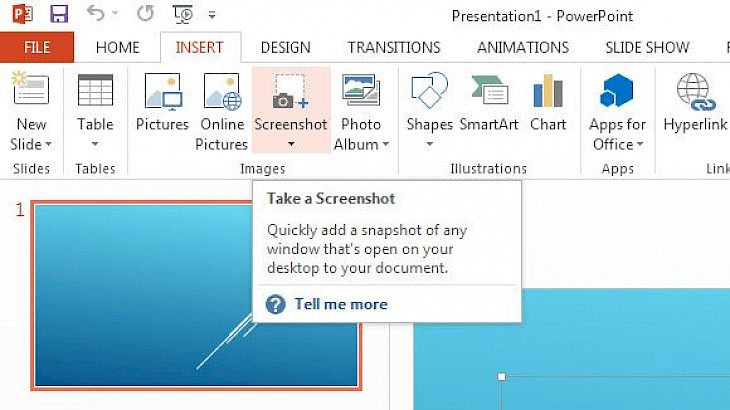 Download Microsoft PowerPoint 2013
When it comes to creating presentations, there is no software that is as prominently used as Microsoft PowerPoint. Since the inception of Microsoft Office, PowerPoint has duly assisted countless users in creating one-of-a-kind presentations. It has come a long way since 1990, as have all other Microsoft tools. When it comes to features, Microsoft consistently upgrades its tools to keep up with the changing technological styles.
Microsoft PowerPoint 2013, as the name suggests, was released in 2013 and to this day, it reigns as the most successful installment in Microsoft's presentation series. People barely turn to alternate presentation software. They are fixated upon PowerPoint for its ease of access, illustrative tools, and unprecedented effects that help make a winning presentation for the world to see. Let's familiarise ourselves with its tools once again.

Key Features Of Microsoft PowerPoint 2013
Themes For Everyone
The thing about PowerPoint is that it caters to multipurpose needs. It has handy tools and ready-made templates to make presentations in a jiffy. Suppose you are a student and have to give a presentation the very next morning. Using the inbuilt templates, you can make a vibrantly colored presentation in less than an hour. If you work in an office, then you have professional looking templates with which you can impress clients and colleagues.
Animation Effects
To make your presentation more interactive, you can select transitional and animation effects from the tools' menu. You have all the tools to make it as eye-catching as possible. Contrary to popular belief, transition effects aren't distracting. They simply add life to your presentation.
Add Personal Notes
If you are worried about fumbling up your presentation, you can add personal notes next to each slide. These notes are invisible to your audience. So if you are anxious about mucking up and not wanting to read aloud the slides at the same time, you can turn to your invisible personal notes.
Share Your Presentation
PowerPoint comes with many options for presentation. You can present it in an automatic slideshow or you can manually scroll through the slides in the timeline. Either way, you will have the audience enamored.
System Requirements Of Microsoft PowerPoint 2013
The given properties need to be satisfied so as to run PowerPoint on the system:
It should be compatible with Windows XP/7/8/10 operating system (32- or 64- bit)

It should have an x86 or x64 processor with a minimum speed of 1GHz
How To Download It On PC
Like all free Microsoft products, this software can be downloaded from multiple sources, including the official Microsoft page. However, we will be using another safe and reliable medium here.
Click on the download button below to download the file.

Clicking on the file takes you to another page. Click the download button you find here to initiate the .exe file's download.

Run the file once the download completes. Follow all the installation instructions that show on the setup window.

Once you finish the above step, Microsoft PowerPoint 2013 successfully gets installed on your PC.
You might also like