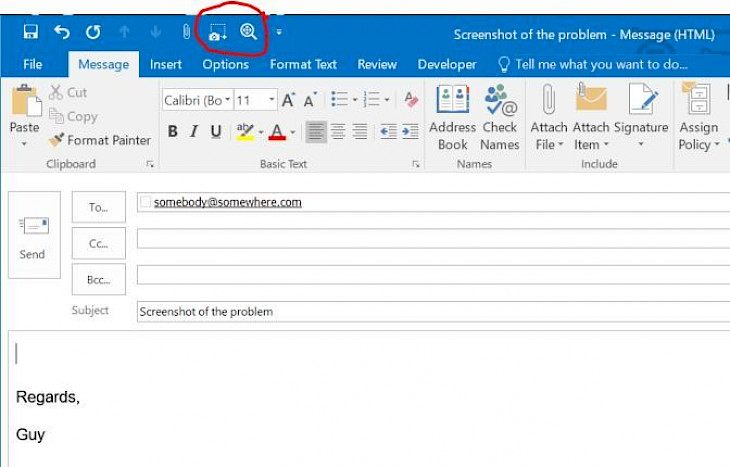 Download Microsoft Outlook 2013
Microsoft Outlook 2013 is an all-in-one utility application developed by the flagship brand of computer technology. It encompasses the important functionalities in one window, thereby providing ease of access to its users. Email, calendar, and contact are the three main components of the application. Although Outlook has been around for a while, its 2013 version is what ups the game. It comes with brand new features that are absent in the earlier versions. We shall look at some of them in the next section.
Key Features Of Microsoft Outlook 2013
Completely Versatile
It is true that Outlook is considered Microsoft's trademark mail app. But it is more than just a mail app. It is an all-in-one utility package that comprises important apps like contacts, calendars, and Messenger. Each app comes with its own tools, allowing the user to customize the workspace. For example, pictures can be added to profiles in the contacts list. Reminders can be set on the calendar and Outlook will notify you about them. So you see, Outlook is not just an exclusive mail app.
Cloud Access
Cloud access is undoubtedly one of the best features of Outlook. You can access your cloud storage using your outlook account from any device. Create documents using Microsoft Office tools on your desktop and instantly access them from your phone, courtesy of Outlook.
Group Circles
You can connect with find friends, family and office colleagues in the Microsoft community. One of the perks of coexisting in this community is that you can hold business meetings and Skype calls with them instantly.
Full Security
Microsoft Outlook encircles all your apps in a protective shield, deflecting potential hackers seeking to leak your information. With this knowledge in mind, users can browse through the mail and scour the internet without worry.
System Requirements Of Microsoft Outlook 2013
Ensure your system meets the following requirements for Outlook to work properly.
Since we are using 64-bit system, system should be compatible with Windows 7/8/Server 2008 R2/Server 2012

X64 or x86 bit processor with 1 GHz speed or more.

It should consist of Direct X10 supported graphics card with 1024x576 resolution or more.
How To Download It On PC
Inherently, Microsoft Outlook 2013 is a paid application. If you are interested in downloading the trial version, you can do so by following the given steps:
This site entails virus free download links for multiple versions of Outlook. Click on the download button and you will be redirected to the download page.

Scroll down the page until you find Microsoft Outlook 2013. Click on the link provided for Windows 64-bit.

You will now be directed to mega.nz. Click on the download button given in the dialog box.

After the file downloads, run the setup on your system.

Follow all the installation instructions until the very end. When you finally hit 'Install Now', Microsoft Outlook will be successfully installed on your PC.
You might also like