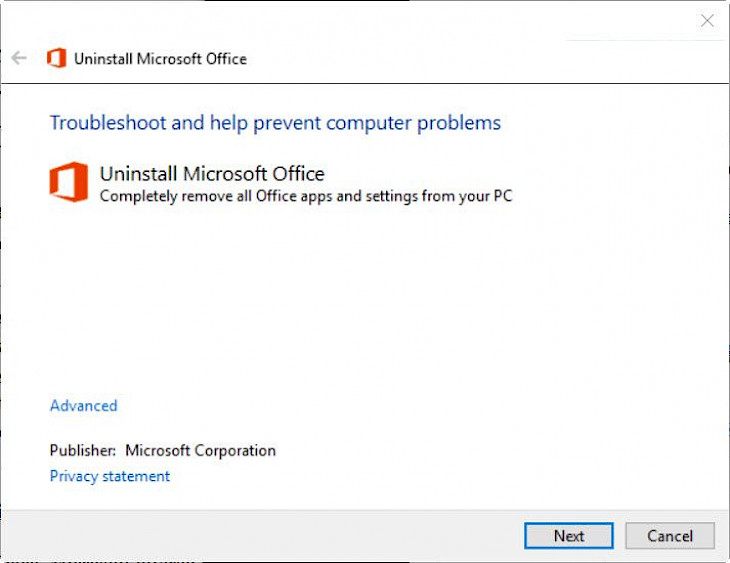 Download Microsoft Office Removal Tool
Microsoft Office is an inherent computer application. For every computer or laptop device you buy, you can be sure that most of Microsoft Office tools are pre-installed in it. It has become a mandatory part of the desktop landscape. However, not all of these tools are invariably required. Sometimes, you want to get rid of the ones that are rarely used. Or maybe you want to install a new version of Microsoft Suite. Unless you dispose of every existing Microsoft application from your computer, you can't proceed with downloading a new suite. This is why you need to use Microsoft Office Removal Tool. This software tool effectively removes all traces of Microsoft Office from your computer. This way, you can procure new Microsoft Suites as well as get rid of the useless tools.

Key Features Of Microsoft Office Removal Tool
Uninstall Microsoft Suite
Microsoft Office is an integral part of the desktop and it has been so since time immemorial. We are so accustomed to seeing it sit in our system that we barely notice anymore. That is until they cause issues. Certain viruses like to latch on to Microsoft tools, causing them to run slowly which in turn affects the computer performance. Needless to say, this calls for the upheaval of the entire Microsoft Office. And an easy, foolproof way of getting rid of it is by using the Microsoft Office Removal Tool.
Files Are Unharmed
Yes, you might be erasing the entire Microsoft suite from your system. But your files remain unharmed. So whatever word files, presentations, and excel sheets you may have created using Microsoft tools won't be affected by the erasing process done; courtesy of Removal Tool.
Easily Portable
Unlike other software, Microsoft Office Removal Tool can be tucked into your flash drives and other external devices. This way, you can use it on different systems without actually having to install the toolkit. It saves you plenty of time as well as memory storage. Now if you have a line of computers that are carrying a malicious copy of Microsoft Office in them, you know which tool to use.
System Requirements Of Microsoft Office Removal Tool
The following requirements need to be fulfilled for the system to use this tool properly:
It should have Windows XP/Vista/7/8/10 operating system

The embedded processor should be Dual Core with a speed of 1.6 GHz or faster
How To Download It On PC
Click on the 'Download' button. Upon clicking it, you are redirected to another site that has another download button. Click on it as well.

The setup file gets downloaded. Once it finishes downloading, run it on your system.

When you finally click 'Finish', the installation ends and Microsoft Office Removal Tool becomes accessible on your console.
You might also like