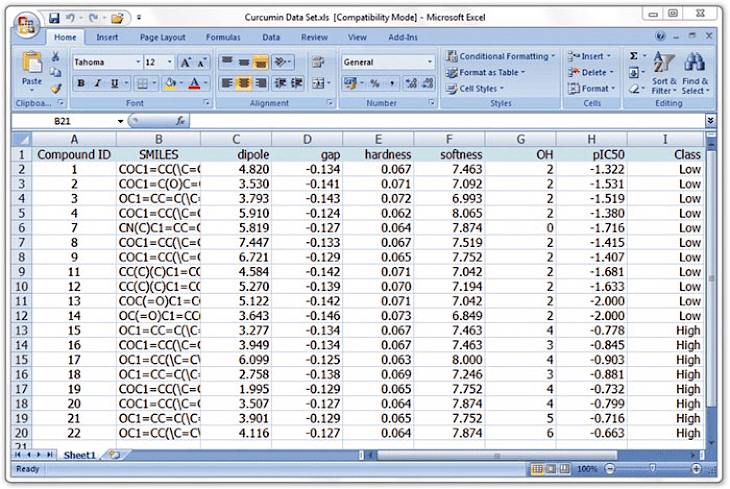 Download Microsoft Excel
Do you handle tonnes of data regularly as a data analyst? Are you looking for the perfect software to store, analyze, and reflect data just as you want it to? Then you should use only the best tool available for this purpose in the market right now - Microsoft Excel.
Developed by Microsoft Corporation, Microsoft Excel is currently available in its latest version MS Excel 2016. Microsoft Excel is the most famous and widely used program for spreadsheet editing in the world. This software was initially developed by Microsoft in 1987 and has received several capability extensions, making it the go-to source for editing spreadsheets, using graphics tools, pivot tables, macro programming, and much more.
Today, this software is available on all modern devices, including Windows, macOS, Android, and iOS, and is used every day by hundreds of millions of people. Considered to be the gold standard for the development and analysis of spreadsheets, MS Excel outperforms all competition to this day with its wide range of resources and powerful advanced features that meet the needs of everyone from first-time spreadsheet users to largest organizations involved in analytics and integrated forecasting functions.
Features of Microsoft Excel
Microsoft Excel's flexibility allows for easy incorporation into workflows for handling countless activities, including but not limited to, document development, budgeting, personal finance, tax record management, management of small business records, student/research study, and comprehensive specifications of government agencies, non-profit organizations, and the world's largest corporations.
The distinguishing features of Microsoft Excel are elaborated below.
Designed for Professionals & Novices
The new Microsoft Excel enhances itself for both professionals and non-professionals. To save you time, Excel learns your patterns and organizes your data. Construct spreadsheets easily from models or on your own and perform calculations using modern formulas.
Exemplary Data Representation
With Microsoft Excel, you can get the best picture of your data. New graphs and charts, with formatting, sparklines, and tables to better understand your data, help you show your data in convincing ways. Develop forecasts quickly with just a click to predict trends.
Teamwork Support
To help get work done quicker, share your workbook with others, and always work on the new edition for real-time collaboration. Work with Microsoft 365 from mobile, desktop, and web inside an Excel file. Work better with your team.
Analog to Digital Conversion
You can now directly add data from a picture to Excel. Simply take an image of a printed data table on your Android or iPhone computer with the Excel app and automatically transform the image to an utterly editable table in Excel. This new functionality for image recognition removes the need to enter hard copy data manually.
Download & Install Microsoft Excel for Windows PC
Download Microsoft Excel for Windows PC
Microsoft Excel can be downloaded either as part of the Microsoft Office 365 Suite or as a separate application from the official Microsoft website. Requiring minimal system requirements, it can easily be used on any low-end device as well. Once the download starts, please wait for it to complete before double-clicking on the setup file to start the installation.
Installing Microsoft Excel for Windows PC
The Microsoft installer will pop up on the screen to start the installation process. Follow these simple instructions to complete the same.
Click on 'Next' till you reach the User Agreement screen.

Agree to the User Agreement.

Choose the location on your disk to install MS Excel.

Please wait for the installation to start and end.

Click on 'Finish' and run the software.
Microsoft Excel will automatically be launched after installation. You will now be able to explore all the marvels of this beautiful software and use it effectively to work with the date of your company or organization. Enjoy!
You might also like