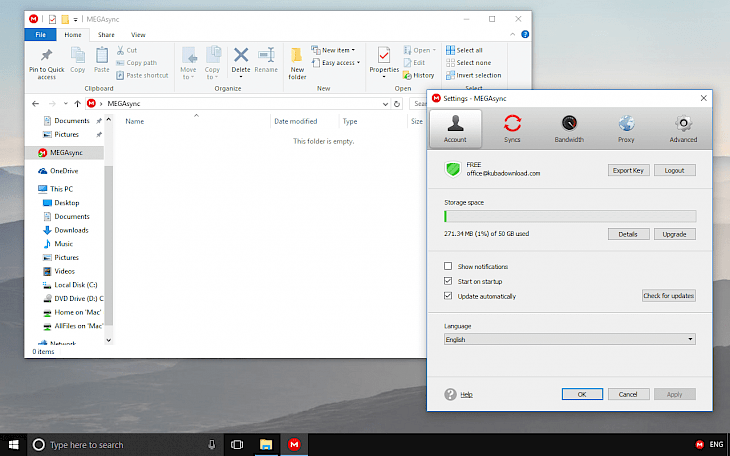 Download MEGASync
MEGASync is a free and easy application allowing users to synchronize between the computer and MEGA account. You can access and work with your data securely across different locations and devices. It's always on and fully automatic.
The user can choose to synchronize entire MEGA account or configure multiple selective syncs between folders on your computer and folders in your MEGA account. Manage all your transfers conveniently from within the MEGAsync transfer manager. You can manually upload selected files from your computer to MEGA or import MEGA links for download to your computer.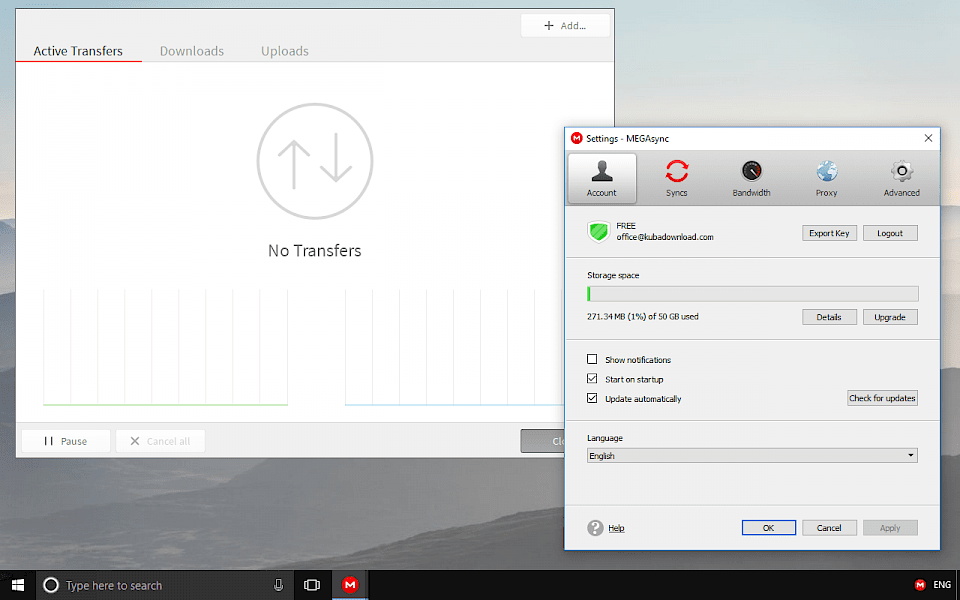 MEGAsync moves deleted files to special folders on your local computer and in your MEGA account so they can be restored if you need to. MEGAsync securely interacts with your browser, handling MEGA file transfers for enhanced performance. With real-time file versioning feature, your data is always recoverable to a previous version.
You might also like