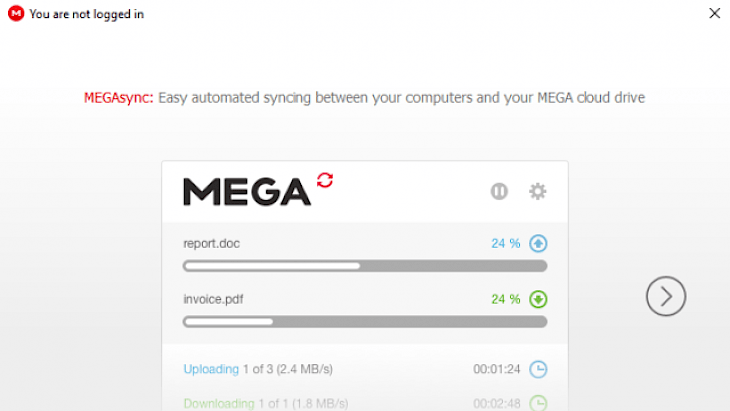 Download MEGASync
The 21st century has bought us various technological advancements making information accessible on the tips of our fingers. However, if you wanted to download some large files and data through a standard web browser, it would take nearly ages for it to finish.
Though there are third-party applications that offer to boost downloads' speed, it still doesn't suffice the high-speed downloads that you get from dedicated servers. Hence, we have exciting software for you that is a download manager and helps get download speeds faster and better.
What is MEGASync?
MEGASync is a website where huge files can be stored (similar to google drive) and can be download via the web browser effortlessly. There is a Desktop client as well, which helps download the files on the MEGA drive to your computer all through a click of a button. It's relatively safe and reliable and does the job explicitly without any hassles.
Key Features of MEGASync
The platform is built on high-speed infrastructure with syncing capabilities to sync multiple folders and offers a high-speed data transfer and file downloads.
All the data getting downloaded from the MEGA server is encrypted from one end to another. There is no chance that anyone can intercept the data that is being downloaded to your computer.
The application offers 50GB of online data. Post the amount; there is a monthly fee capped on using its services.
Minimum System Requirements
OS – Windows 7 or higher

RAM – 2GB or more

Storage – 500MB or more

CPU – Intel core i5
How to Download and Install MEGASync on PC
Download the application from its website
The application is readily available on MEGA's website. Download the latest version.
Once downloaded, install the application by following the on-screen set of instructions. Upon successful installation, open the application, register yourself and start using it to manage downloads and begin newer ones effortlessly.
You might also like