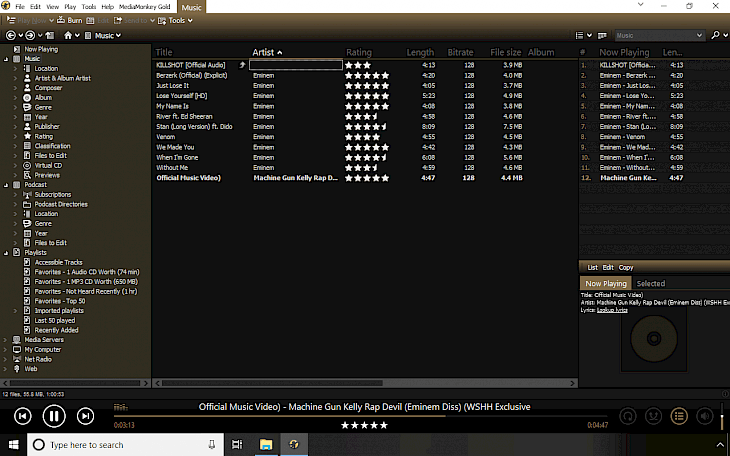 Download MediaMonkey
MediaMonkey is the most complex and free media player for Windows. Manage audio files, videos and playlists collections (100,000+), lookup artwork, and missing information online, tag any audio or video format, and automatically rename/re-organize files on your hard drive.
MediaMonkey Free is the movie and music organizer with support for all popular file formats including MP3, AAC (M4A), OGG, WMA, FLAC, ALAC, MPC, WAV, CDA, AVI, MP4, OGV, MPEG, WMV, M3U, PLS, etc. The media player is packed with a lot of useful features and customizations.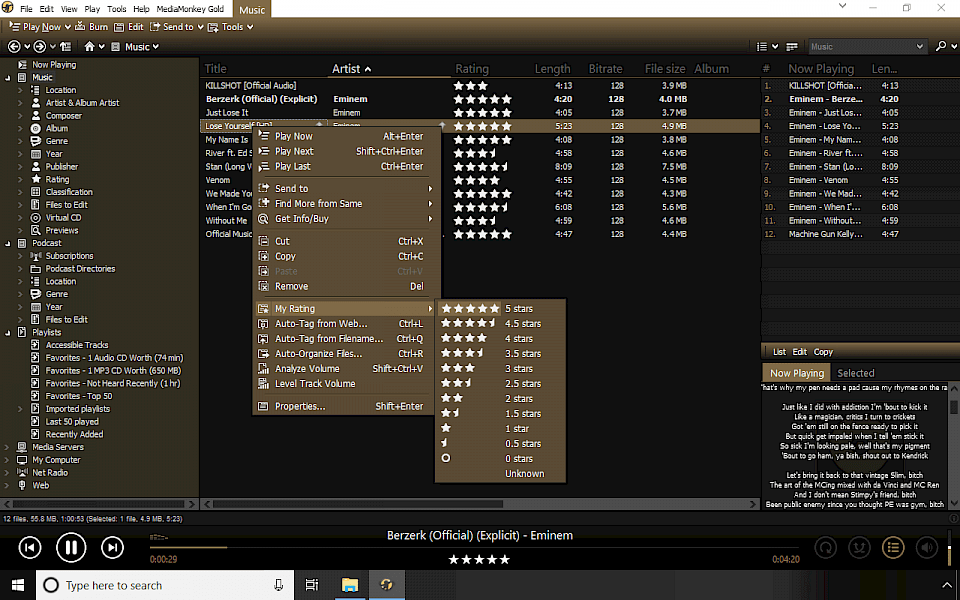 You can customize MediaMonkey Free with Skins, visualizations, plug-ins and other add-ons to make it do what you want it to. Integrate it with other applications such as sound editors, metadata lookup add-ons, customized views, customized reports and create custom Auto-DJ rules.
Use Media Monkey for parties or other public events with its jukebox mode, which allows users to make requests while protecting your library from being modified. When manually selected tracks run out, the Auto-DJ kicks in to automatically play tracks based on criteria that you define.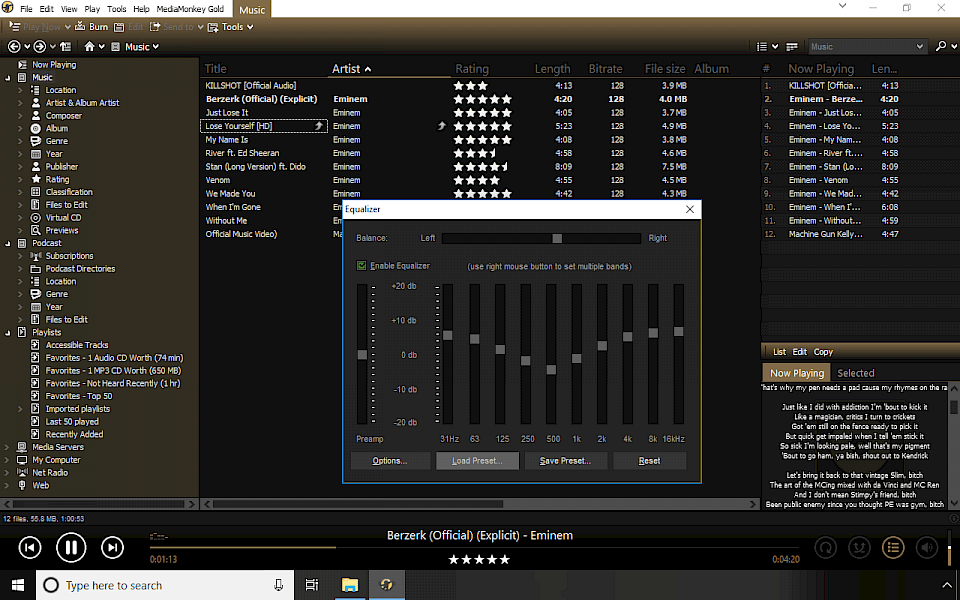 Automatically identify movies and tracks that are missing information, whose tags are not synchronized, or that are duplicated elsewhere. Media Monkey includes an MP3 Tag Editor (ID3v1, ID3v2), AAC tag editor (for M4A/M4P files), an OGG tag editor (for OGG and FLAC files), a WMA tag editor, an APE2 tag editor (for APE files), a RIFF tag editor (for AVI/WAV files), and an MP4 tag editor.
Moreover, MediaMonkey Free can also be used to share audio and video files with TVs, BD Players, and other UPnP / DLNA supported devices. Create statistics and reports of your music, burn Audio CD's, convert audio files, RIP Audio CD's, manage playlists, organize and rename files.
MediaMonkey is still in 2019 the best music player with an ultimate music collection browser that we can recommend to all our friends and family members. Everything what would you expect from this kind of software is packed in MediaMonkey. Play music, identify tracks, edit tags, organise the multimedia library, convert, burn music and more.
This program is simply awesome! Most of all the program works really fast, and it's not resources hungry allowing you to use the player on older PC's. I also appreciate that the multimedia player can play files directly from UPnP / DLNA supported devices. MediaMonkey Gold offers additionally Virtual CD / Previews & Sleep Timer, unlimited MP3 encoding, advanced Searches and AutoPlaylists, automatic library organizer, and more.
You might also like