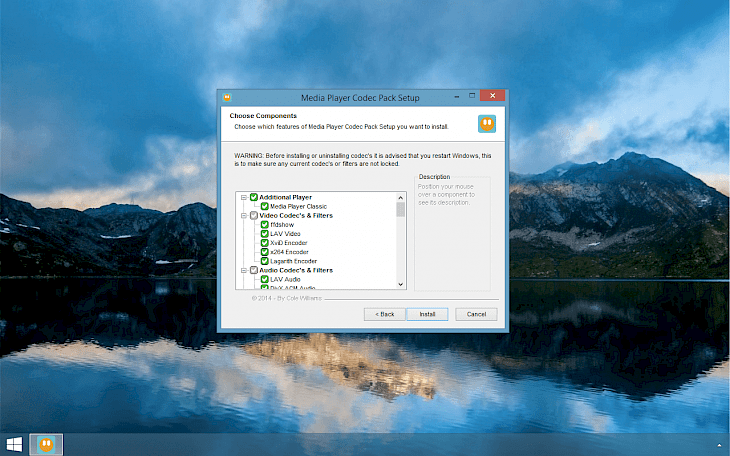 Download Media Player Codec Pack
Media Player Codec Pack is a collection of codecs that allow you to play almost all types of audio and video files available on the market. Among the compatible formats you can find 10bit x264, x264, h.264, AVC, DivX, XviD, MP4, MPEG4 and MPEG2.
The package Media Player Codec Pack includes such components as FFDSHOW DirectShow Video Codec, LAV Video decoder, XviD Video (Encoder) Codec, Lagarith Lossless Video (Encoder) Codec, Flash Video Splitter / Decoder, AC3Filter, LAV Audio Decoder DivX Audio Decoder, Lame MP3 ACM Encoder / Decoder Codec, DSP-worx Bass Source Filter / Decoder Haali Media Splitter / Decoder, LAV Splitter, directvobsub or CDXA Reader.
Optionally, you can also install a media player Media Player Classic Home Cinema is characterized by small size and efficiency of operation.
You might also like