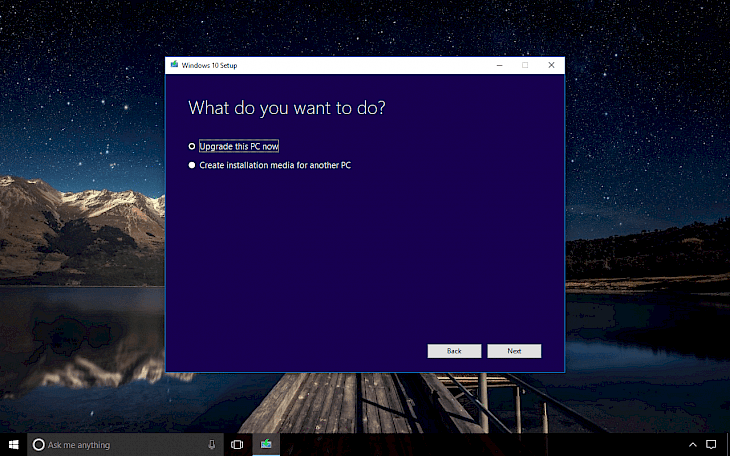 Download Media Creation Tool
Media Creation Tool is a free tool to download and install Windows 10. It can also create a DVD or USB drive with 32 and 64 bit version of Windows 10 that can be used to upgrade or install a new version of system. Media Creation Tool works quick and it can download Windows 10 system in selected language.
Using the tool is really simple and you need just few click to creat a working Windows 10 installation drive. Media Creation Tool requires a blank USB flash drive or DVD (and DVD burner) with at least 4 GB of space. After inserting it to you PC and starting the process of Windows 10 media drive creation all data will be erased from USB flash drive.
You might also like