Maxthon Browser download for Windows, Mac.
Category: Web browsers
Version: 5.3.8.2000
Last update: Oct 25, 2019
OS: Windows, Mac
License: freeware
What is Maxthon Browser?
Maxthon Browser Cloud works on two rendering engines - Webkit and Trident. You have the ability to switch between engines when you are visiting favorite Web sites.
As befits a modern browser Maxthon Cloud Browser supports the latest Web technologies including HTML5, CSS animations, HTML4, XML, XHTML, MathML, SVG, ECMAScript (JavaScript), DOM, XSLT, XPath and APNG (Animated PNG) with support for transparency.
Among the key features of the app, we can find saving passwords manager, support for multiple sessions on a web page, the option to download with a single click video clip, images etc., the ability to create notes or run your browser in private mode.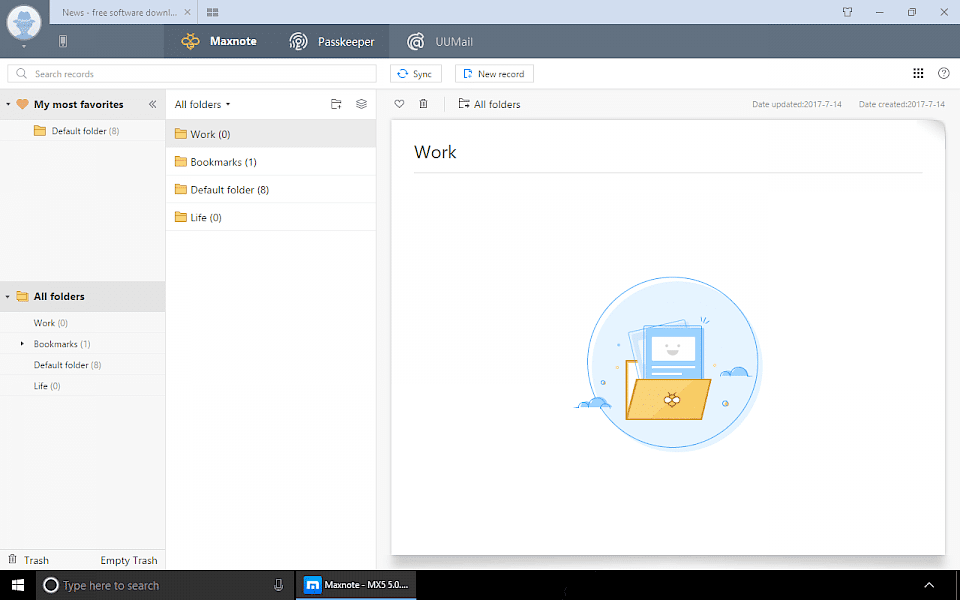 One of the unique features of Maxthon Browser is a cloud service that allows you to transfer files, links, and text on mobile devices, saving open bookmarks, downloads files to the online server or synchronize your favorite websites, passwords, and browser settings.
Maxnote allows you to collect everything, read anywhere and record anytime. There is also Passkeeper that can help you remember all passwords securely and smartly on platforms like PC, Android, iPhone, and Web Client.
In addition, Maxthon offers the possibility to install extensions, activate night mode and take advantage of the built-in page screenshot function. UUMail is a shield for your real e-mail. It protects your real information from being revealed, and also helps to keep your real e-mail from spam. At the same time, it can create numerous "shadow mailboxes".
Maxthon Browser Alternative