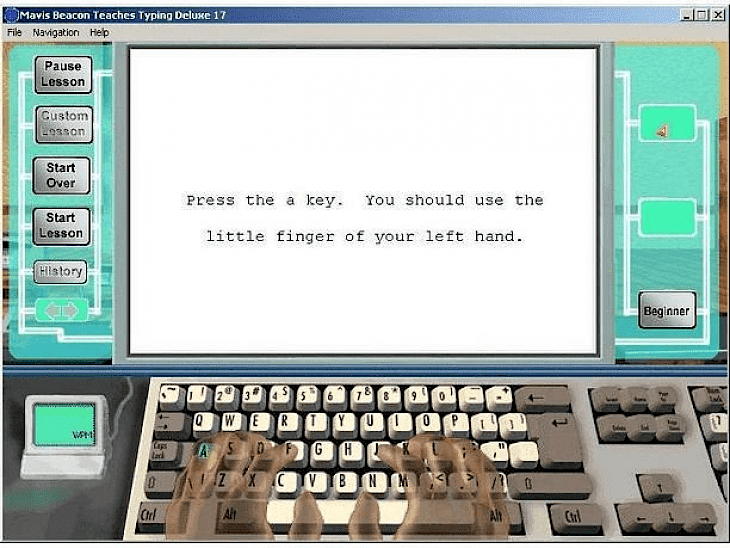 Download Mavis Beacon Teaches Typing
Typing has never been an easy task. It's not something that you could grasp overnight, but it's an activity that is mastered with the practice that makes the person better. Moreover, it's everyone's wish to type faster as it saves a lot of time and gives people confidence in making documents faster.
For the same, there are thousands of videos on the internet that would help you in mastering typing. But out of all of them, few come close to teaching you how to type. We have one fascinating tutor that claims to be on par with teaching people how to type effortlessly and keep improving from thereon. Check it out.
What is Mavis Beacon Teaches Typing?
Mavis Beacon Teaches Typing is a software that helps the user to learn how to type at a faster rate. The full software updates in terms of the user interface, additional features, and so much more. For those looking for a shortcut way of learning typing, then you can go for this software. The tutor is quite knowledgeable, and it will show you tips and tricks on how to get the edge over others for typing faster.
The software comprises tips and tricks that many miss out on. It also includes test analysis, customized lessons, and much more to suit your preference for learning how to type. There are over 20 skill levels and classes that would help you in mastering typing without the assistance of anyone else.
Key Features of the Software
Helps in Mastering Basics
The overall training program is designed to make typing fun and exciting. It's not like any of those weird videos where they just theoretically teach you, but this software gives you everything there is to know about typing and how to improve your speed at it.
There are several articles, blogs, newspaper read, poems, and more to choose from and practice to make your typing experience perfect. The more your practice, the more you are better at the thing. The software explicitly provides you with different practice sessions to completely understand what has been taught.
The software ensures that it progresses with your level of typing speeds and improvements. It's more like careering to your needs and providing a tailor-made experience for every user.
The entire progress of how you are typing, the errors being made while typing, the levels you cleared, and much more are categorized to offer you a cumbersome display of statistics to motivate where things might be looking negative improve on it.
Minimum System Requirements
CPU – Pentium

OS – Windows 7 or higher

RAM – 1GB or higher

Storage – 1GB or higher
How to Download and Install it on PC
Get all the necessary files required for installation, which are available on the software's official site. You will have to pay a one-time fee for downloading it.
Once downloaded, then install it by following the on-screen set of instructions after you set up the installer.
Enjoy what the software has to offer once successfully installed.
You might also like