Marble download for Windows, Mac, and Linux.
What is Marble?
Marble is a free application that can be used as a navigation tool or as an interactive atlas. You can use it to set routes, search for restaurants, explore beautiful cities, track satellites in real time or learn about the history of the planet.
The program offers access to a general map of the world, historical view mode, function preview of streets, satellite tracking system, typographical, historical, educational maps, and a option to view information about other planets of the solar system. Marble can also display the current clouds location, the weather in selected areas, real-time information about the satellites orbiting the Earth, offers quick access to Wikipedia articles, and much more.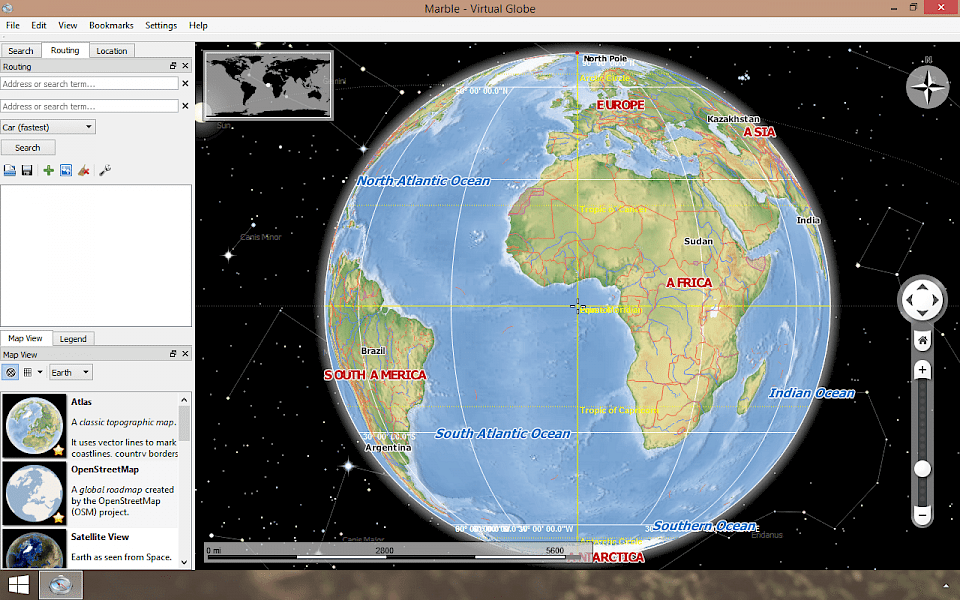 Using Marble you can also browse photos, check actual and historical occurrence of earthquakes, display zip codes, search for addresses and POIs objects, display the current position based on the data collected from GPS devices, calculate the length of the routes and set fares for cars, bicycles, transit etc.
Marble offers also a functions to control the app through voice commands, measure the distance between selected points, add locations to bookmark and work in offline mode without need to have a Internet access.