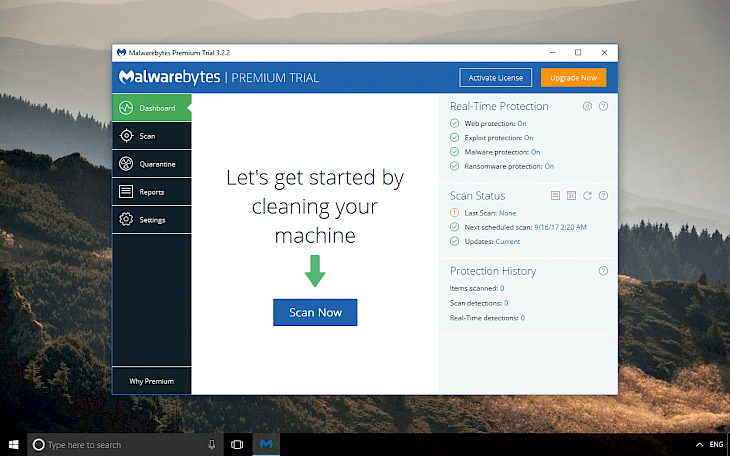 Download Malwarebytes Anti-Malware
Malwarebytes Anti-Malware is a free scanner designed to detect and remove from your system all sorts of malware. With this application, you can remove viruses, worms, trojan horses, rootkits and spyware components.
The program is a great add-on to protect your system by detecting and removig malware, it works without problems alongside other anti-virus protecting Windows in real time. Using Malwarebytes Anti-Malware you can detect and remove files that contain viruses and spyware, and remove potentially unwanted applications such as toolbars, etc.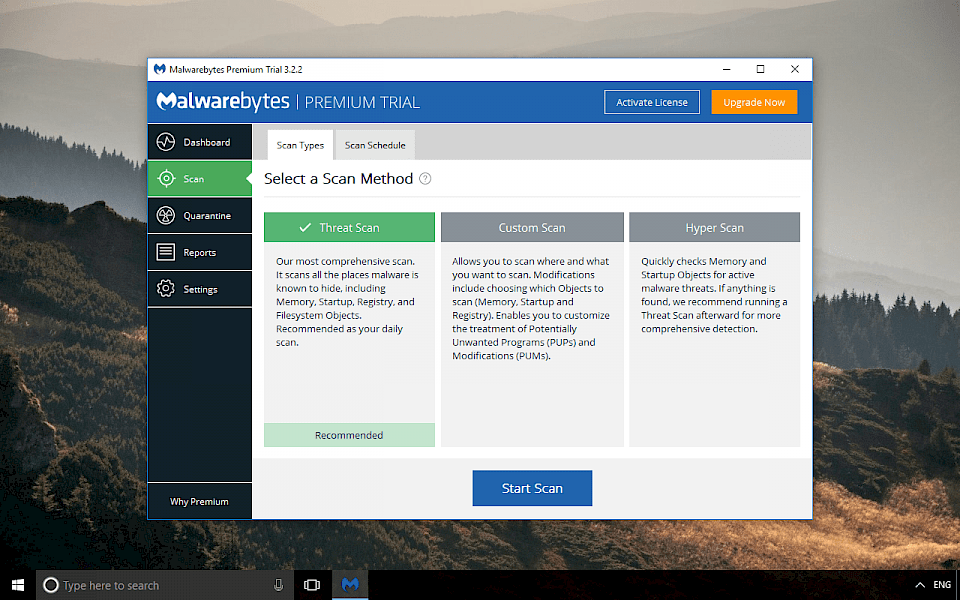 Malwarebytes Anti-Malware offers several scanning modes, including quick scanning and directories selected by the user. App scans files, system registry and browsers data, allowing you remove all of threats. Malwarebytes Anti-Malware also equipped with a powerful task scheduler which can automate activities such as updates and scans files in the background.
Malwarebytes Anti-Malware offers daily virus signature updates, in the settings you can exclude from the scan specific folder on the disk and websites. The user can also block access to the Malwarebytes Anti-Malware with a password.
You might also like