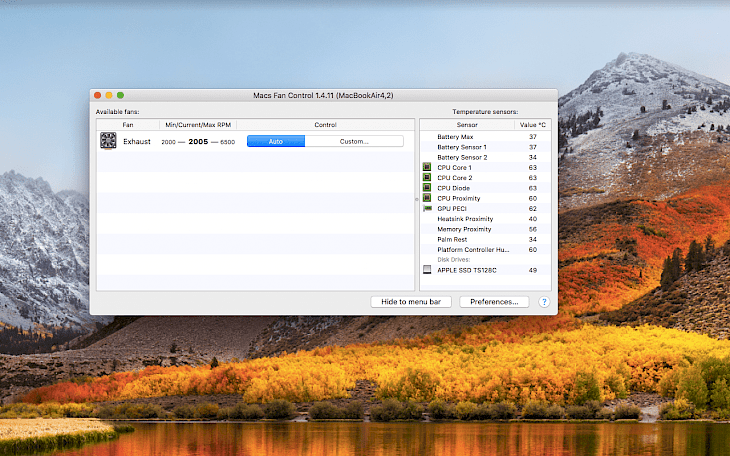 Download Macs Fan Control
Macs Fan Control is an application designed to monitor the temperature of components using available sensors and control fan speeds in computers like iMac, MacBook (Pro / Air), Mac mini and Mac Pro.
Using the program, the user can efficiently reduce the noise generated by fans, as well as improve overheating problems with Macbook Pro. The user can freely modify fan speed based on the RPM parameters or set them on the basis of data collected from sensors installed on your system.
Macs Fan Control allows you also to monitor the temperature of graphics cards, HDD, SSD, CPU, RAM and network adapters. Temperature is displayed in Celsius degrees. The user can activate from the app preferneces the Fahrenheit scale and display precision temperature values like. 45.4.
This app is for advanced users who know how to use it without doing harm to their macs. The authors are not liable for data loss, damages, profit loss or any other types of losses connected with the use or misuse of the program.
You might also like