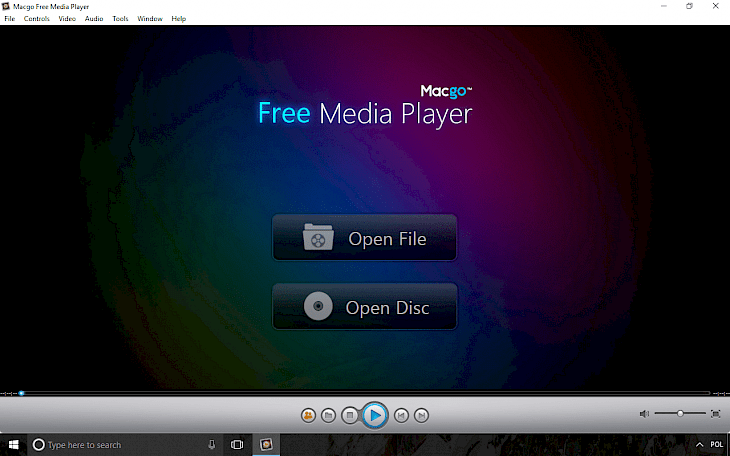 Download Macgo Free Media Player
Macgo Free Media Player is a video player with support for DVD, Video-CD, VCD formats. The player can also work with various types of video files including MOV, MKV, AVI, FLV, WMV, MP4, MPEG, RMVB, MP3, WMA, AAC, as well as pictures and music files.
Among the main features of the app we will find the ability to display subtitles (SRT, SSA, SUB), choose chapters, generate screenshots of the video playback, share information about viewing experience on social networking sites Facebook and Twitter, and much more. Macgo Free Media Player offers support for hardware acceleration and NVIDIA CUDA technology. It allows you to playback high definition movies while maintaining all the available audio tracks including DTS HD Master Audio, Dolby TrueHD audio. Macgo Free Media Player also offers support for DTS 5.1 audio technology and DTS7.1.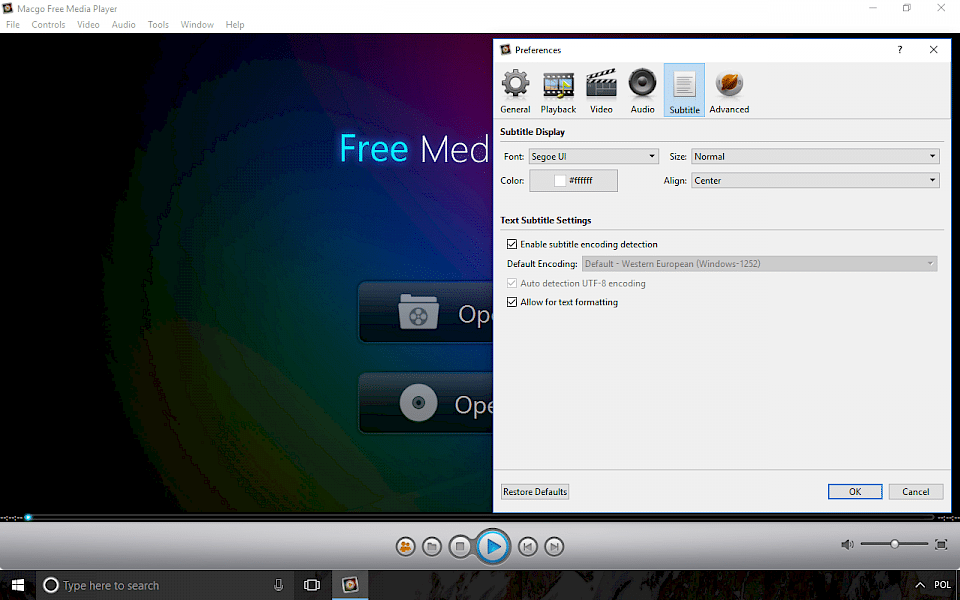 The paid version of Macgo Free Media Player offers also a built-AirX server that allows you to stream in real-time movies to devices like iPhone, iPad or iPod connected to the same WiFi network as the computer and support for Blu-ray movies.
You might also like