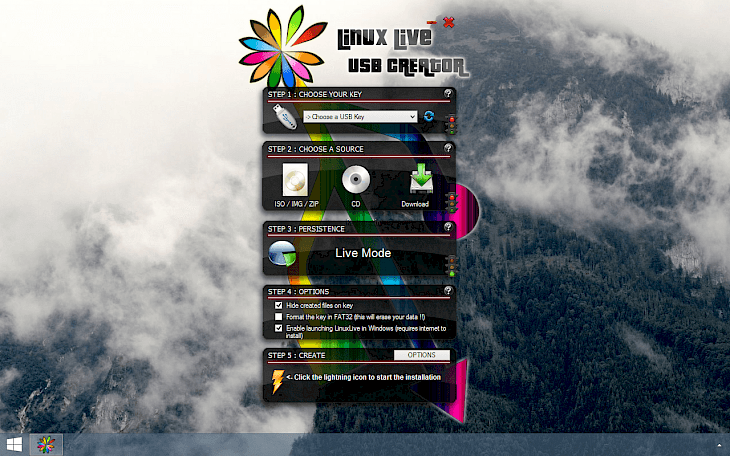 Download LiLi USB Creator
LiLi (LinuxLive USB Creator) is a tool for creating a bootable version of Linux and Windows, which can be run directly from portable devices. Download LiLi USB Creator from fast servers now.
The program supports both Windows Vista, Windows 7, Windows 2008 and Windows 8 as well as the most popular Linux distributions including Ubuntu, Xubuntu, Kubuntu, Lubuntu, Edubuntu, Ubuntu Studio, Ubuntu Server, Blackbuntu, Linux Mint, Debian Live / netinst , Backtrack, Fedora, OpenSUSE Live, Puppy Linux, DouDouLinux, Qimo 4 Kids, Sugar on a Stick, Gentoo, Mandriva and much more.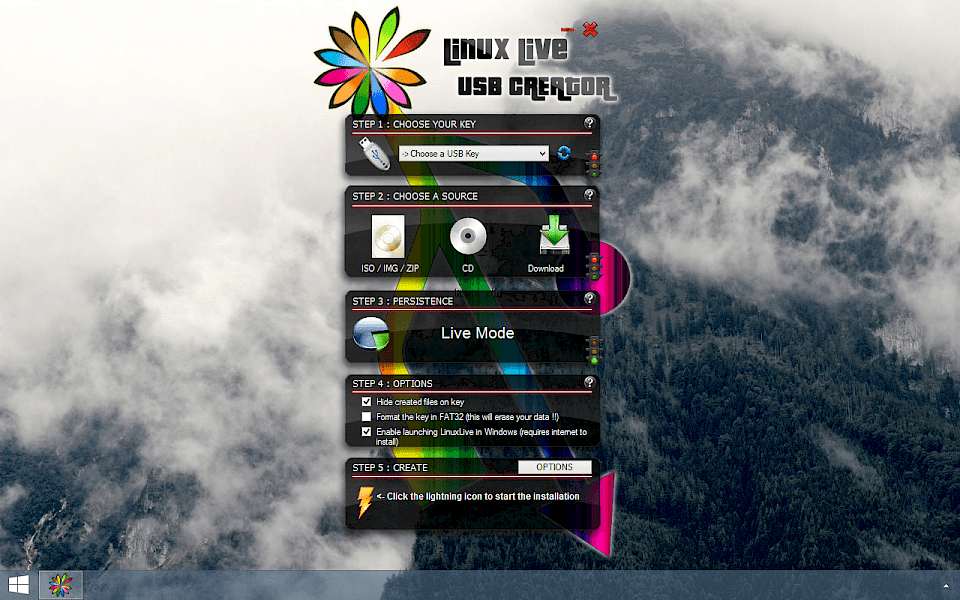 Created disks using LiLi (LinuxLive USB Creator) offer full access to the system partition, including the ability to create new files, installing additional software, etc. LiLi USB Creator can be used to install the system on netbooks and other devices without CD / DVD drive.
LiLi USB Creator also allows you to run any distribution of Windows in a virtual machine VirtualBox application without the need for prior configuration and offers the ability to download the latest versions of Linux. To create your own USB bootable system you need to go through 5 steps.
You might also like