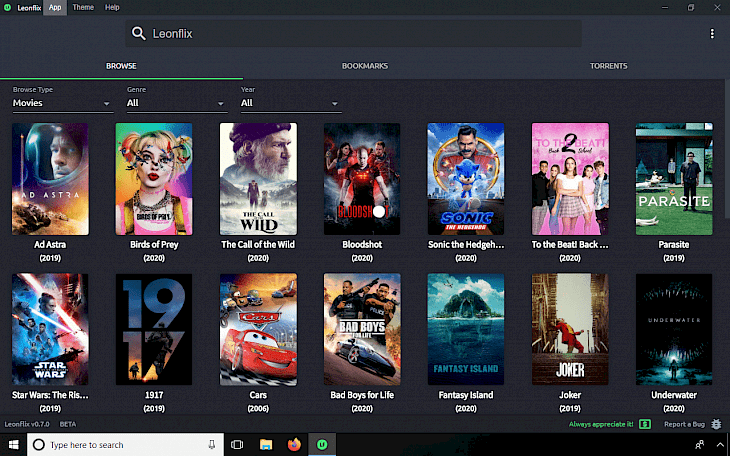 Download Leonflix
Leonflix is a free search tool for movies and TV shows. It scrapes video hosting websites and can find and return the videos hosted on those sites. Every time a video changes hands, from the host to the Putlocker-esque site that shows it, more ads are added. Leonflix is free and plays videos without adds.
Download Leonflix for Windows, Linux, or Mac and get access to movies for free. The desktop app for finding media works on a 64 and 32-bit system and was tested to operate from Windows XP and up to Windows 10, Linux, and Mac OSX 10.7 and above. Leonflix does not host any copyrighted videos on its servers.
Leonflix app extracts only the desired video content from pirated sites provide, giving the movie an "acetone wash" that filters out all the adware and pop-ups that have been cut into the video. Therefore, the app will always remain ad-free.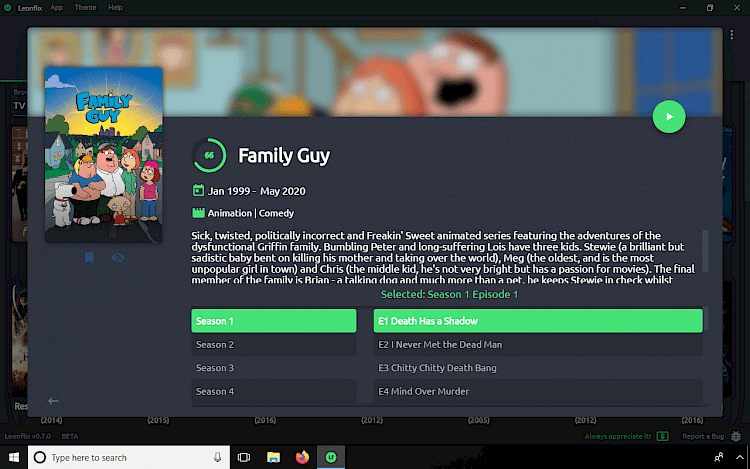 The application does not condone the streaming of copyrighted content and intends that this tool be strictly used for searching open license or public domain movies and shows. It works not like other apps, that download files from the BitTorrent network. Leonflix plays videos directly from http servers and it works like watching movies on YouTube. Downloading torrents is also possible.
The developer takes no responsibility for how Leonflix is used, and the application does not remotely track or store any information regarding the streaming activity of its users. Be aware, that you can watch copyrighted content.
Because Leonflix doesn't host any files, it has no control over what media is put up or taken down. It merely scrapes 3rd-party websites that are publicly accessible via any regular web browser. It is the responsibility of the user to avoid any actions that might violate the laws governing locality. Use a VPN server to be secure!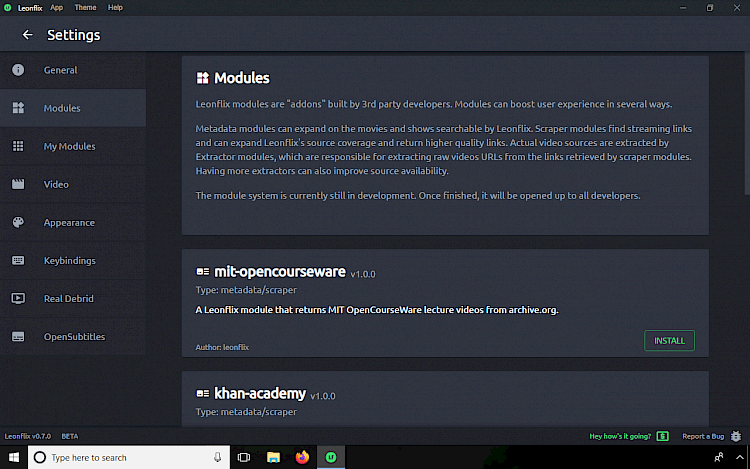 Leonflix features are based on modules (add-ons) created by 3rd party developers. Installing modules can boost user experience by extending the number of streaming links with new search algorithms and links extractors.
The latest version supports also DLNA cast allowing you to stream movies directly to supported devices like Smart TV, PlayStation, and watch the video on the big screen. What's more, sign in to OpenSubtitles to find and download the perfect subtitles for movies in your language if you are not a native speaker.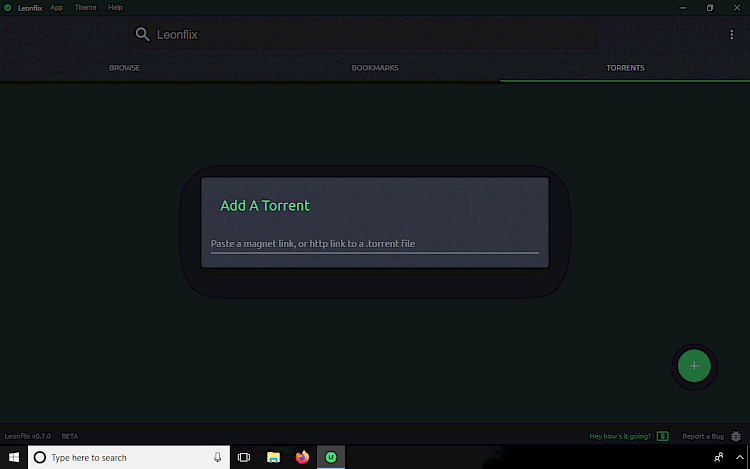 Streaming isn't limited to HTTP only. Paste a magnet link into the search bar to stream MP4 torrents directly within the app. Moreover, there is an option to create p2p watch parties with synchronized video playback with friends.
If you prefer to stream movies or TV shows from torrented files no worries. Leonflix is packed with a torrent download manager that offers an option to stream video directly from .torrent links. The video playback starts after a few seconds.
What's more, you can browse media by type, year, and genre. There is also an option to add your favorites movies or TV shows to bookmarks for quick access.
Changelog
Version 0.7.0
Fixed '0/N' bug when re-scraping
Added movie metadata caching for when TMDb goes down
Upgraded Electron from 4.2.9 to 5.0.10
Miscellaneous bug fixes
Version 0.6.9
Fixed text chat styling issues
Updated Electron from 1.7.13 to 4.2.9
Added deeper RD integration
Bug fixes
Version 0.6.7
Added p2p text chat parties
Added emoji reactions in text chat parties
Added DLNA cast support
Fixed autoplay bug
Added OpenSubtitles sign-in configuration in Settings
Fixed p2p video watch party bugs
Added a copy button next to the current source URL
Version 0.6.0
Fixed random gray screen crashing
Autocomplete search suggestions
Torrent streaming
Real Debrid support
Cached torrents (with RD)
Fixed OL extractor
Torrent download manager
Improved source coverage
Fixed some UI bugs
Fixed arrow keys not adjusting the volume
Fixed volume setting not being inherited in the next video
You might also like