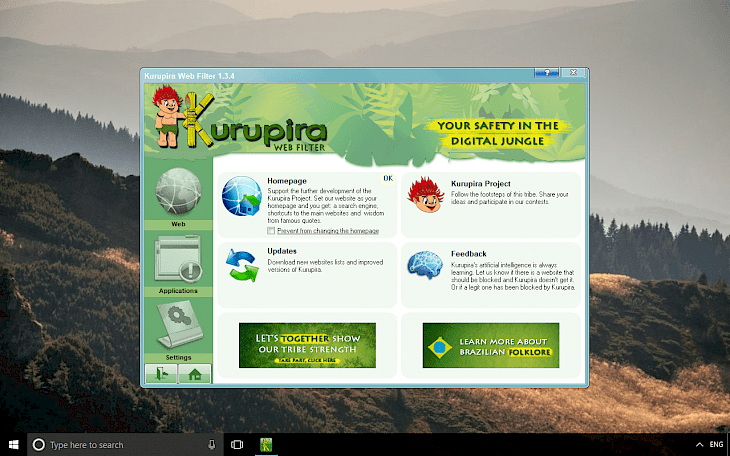 Download Kurupira WebFilter
Kurupira WebFilter is a freeware application for parental control. The tool allows you to monitor visited sites and played games by children, as well as overseeing the time spent at the computer. You can use the software for free.
Among the key features of Kurupira WebFilter, you will find the ability to create black and white lists of websites surveillance system time spent on the Internet, blocking module selected games and social networking sites or a tool to generate reports and track the history of websites visited by the child. The application also allows you to print or save the report to a PDF file. Kurupira WebFilter is also equipped with a mechanism for managing and monitoring applications that run on the system.
The program offers tools that can block selected programs and view screenshots created when working with your computer. Access to the settings panel is protected by a password. You can also send e-mail notifications to your mailbox with information about the child's attempts to access to blocked websites and programs. Notifications generated by Kurupira WebFilter can be sent once a day at a specific time, or if you disable the application.
You might also like