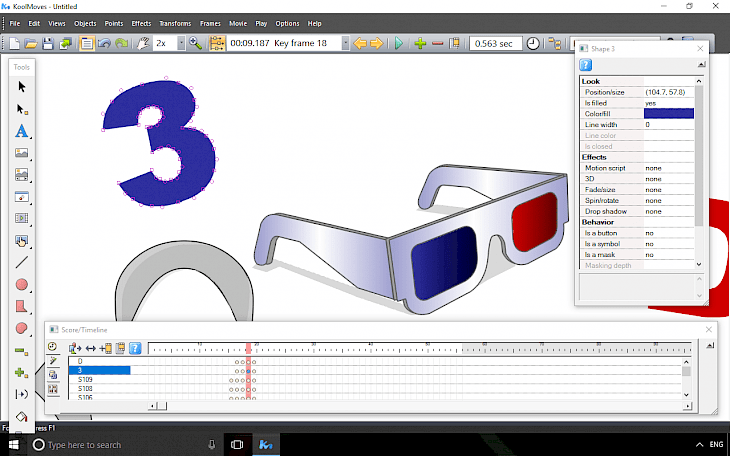 Download KoolMoves
KoolMoves is a tool for creating text and graphics effects, games, navigation buttons, slideshows, media players, different kinds of animation and whole web sites using Flash technology and HTML5. The software comes with ready to use templates and animations.
The program offers a rich set of drawing tools including pencil, combine points, inserting basic shapes, rotate, zoom, text insertion, management, etc. points. KoolMoves also allows you to import 3D models into projects. Supported formats such as 3DS (3D Studio Max), ASE (ASCII Scene Export), MD2 (Quake II), and OBJ. There is also support for Flash AS1 and AS3 action scripting.
KoolMoves is equipped with a Chroma Key, which allows you to remove the background of the selected color. The tool can be successfully used to create effects bluescreen or greenscreen. Users also have full control over the ability to create your own scripts and animations with support for ActionScript3 and JavaScript languages.
Finished animations can be exported to formats like SWF to HTML5, AVI, SVG, and individual frames to create such GIF files. The program also offers extensive base effects and components, ability to import vectors, adding audio to animations, images filling shapes, colors or gradients or create buttons.
You might also like